This week, the United Nations Intergovernmental Panel on Climate Change (IPCC) released its Sixth Assessment Report with the latest consensus on climate science. The report warns that humans have "unequivocally" warmed the planet, causing "widespread and rapid" changes to Earth's oceans, ice, and land surface. It also provides further evidence of the links between climate change and extreme weather events like hurricanes, floods, drought, record-breaking heat, and wildfires.
It's easy to feel overwhelmed by the implications of this report, but the good news is that we know what we need to do to equitably address the climate crisis. The solutions are at our fingertips, and current technologies can go a long way towards reducing climate pollution and drawing down carbon already in the atmosphere. But these solutions require political will and greater ambition from elected officials, especially in California. 
What the IPCC report makes clear is that the scale of the challenge is enormous and will require government action at all levels. As the fifth-largest economy in the world —endowed with enormous natural and human resources — California must show the world that investing in bold, equitable climate solutions and building a thriving economy can go hand-in-hand. 
The Climate Center's Climate-Safe California campaign provides a framework for equitably transitioning away from the fossil fuels responsible for the climate crisis, exactly what the IPCC is calling for.
Climate scientists are clear that every fraction of a degree matters. Allowing global temperatures to continue rising will exact a huge toll on human life, natural systems, and our economy. It's also clear that there's a big difference between 1.5 degrees Celsius and 2 degrees Celsius, the upper limit that nations agreed to under the Paris Climate Agreement. 
For example, limiting warming to 1.5 degrees as opposed to 2 degrees would expose 420 million fewer people worldwide to extreme, life-threatening heatwaves. The difference between the two thresholds could also determine whether we cross critical tipping points, such as the melting of the Western Antarctic Ice Sheet, beyond which irreversible climate and ecological changes would take place.
Here's what's worrying. The latest IPCC report finds that we're likely to cross the 1.5 degrees threshold much sooner than previously expected, and California may cross it sooner than the rest of the world. Dr. Veerabhadran Ramanathan, a climate scientist at UC San Diego, predicts that California will cross 1.5 degrees Celsius of warming between 2027 and 2034, leading to a potential "dustbowl."
That scenario is dire, but it's not a given. Climate-Safe California offers a roadmap to net-negative emissions in California by 2030. To get there, we need to not only stop emitting carbon pollution but also remove some of the carbon that we have put in the atmosphere. The IPCC recognizes that any route to staying at or below 1.5 degrees Celsius requires carbon dioxide removal. This is partly because some sectors are harder to decarbonize, like air travel, long haul trucking, and shipping. Climate-Safe California relies on nature-based strategies for carbon removal which are both proven and affordable compared with other alternatives.
Given the realities described by the IPCC, it's clear that a massive investment in climate solutions is required. As California Senator Henry Stern recently said of the California legislature, "We are talking about a trillion-dollar problem and we are proposing billion-dollar solutions." California must do more.
Recent research from Dr. Dan Kammen, Dr. Veerabhadran Ramanathan, and a number of other distinguished academics explains how California can equitably speed up climate action to avoid the bleak future the IPCC report paints for us. It lays out the broad policy pathways that we need to address the scale of this crisis and get to net-negative emissions. This includes getting to 100 percent clean electricity as soon as possible, electrifying the transportation and building sectors, investing in nature-based sequestration, targeting super pollutants (methane, black carbon soot, and hydrofluorocarbons), and prioritizing climate-friendly investments in low-income communities and communities of color.
Two of the authors of that report, Dr. Manuel Pastor and Dr. Daniel Kammen, put it this way:  "As California transitions away from fossil fuels, it's up to us to ensure equity is baked into the clean energy economy, not just sprinkled on top."
We have the tools and the know-how to prevent the worst possible impacts of the climate crisis and protect our communities. We just need the political will.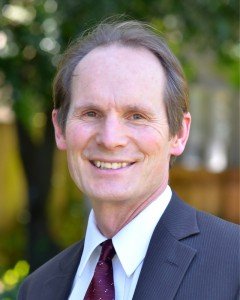 Barry Vesser
Chief Operating Officer
Barry joined The Climate Center in 2005 and has held positions as Deputy Director and Financial Officer. He currently leads The Climate Center's program and policy development and implementation teams. In 2018 Barry began working with a group of energy experts and advocates envisioning a more decentralized energy system that was clean, affordable, resilient, and equitable. He then championed the development of The Climate Center's Community Energy Resilience project, which has culminated in the creation of a new $170 million Community Energy Resilience investment program by the California Energy Commission in August of 2022.
Read full bio