A rapidly growing movement is underway in California to call out Governor Gavin Newsom for ramping up approval of fracking and drilling permits. This comes at a time when the effects of fossil fuel pollution on public health is of grave concern and many oil and gas companies may abandon leaky wells because of bankruptcy with falling demand for their products.
Over the July 4th holiday weekend Newsom's oil and gas regulatory agency approved 12 new permits for Chevron to conduct fracking in the Lost Hills Oil Field in Kern County. Newsom has now granted a total of 48 fracking permits since ending his initial moratorium on the practice.
Newsom has also approved drilling permits for more than 1,400 new oil and gas wells so far this year. According to a California Council on Science and Technology report, it would cost more than $9.2 billion to properly plug California's existing oil and gas wells, and operators have not set aside nearly enough money to pay for this legally required cleanup. Lower-income communities are disproportionately affected by exposure to pollution through proximity to these wells, making this a climate justice issue.
The federal government estimates that there are already more than three million abandoned oil and gas wells across the United States. Two million of those are unplugged, releasing the methane equivalent of the annual emissions from more than 1.5 million cars. 
As oil and gas companies face bankruptcy, many fear that wells will be left leaking pollution, with cleanup costs left to taxpayers. At the same time, some of the top executives at these companies are granting themselves multi-million dollar bonuses just days before declaring bankruptcy.
Meanwhile, cities across the state see a way out of reliance on natural gas. The City of Berkeley banned new natural gas hookups in 2019, and now 30 California cities have policies that ban gas or at least encourage all-electric construction in some way. 
San Francisco officials recently said that they are introducing legislation that would be similar to Berkeley's ban, and Pacific Gas & Electric has also said it would support the growing push for state rules that require new buildings to be all-electric.
Clearly California communities are moving away from natural gas. So, why is Newsom increasing extraction permits and with it, taxpayer liability for leaky wells?
Tell Governor Newsom to put public health first, not oil and gas interests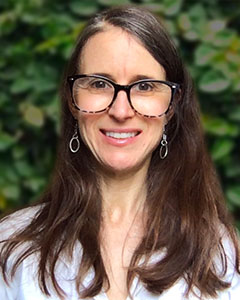 Stacey Meinzen
Communications Manager
Stacey Meinzen has nineteen years of experience as a communications and research professional.
Read full bio