Envisioning a Climate-Safe California: Stories and Solutions
A new webinar series beginning fall 2022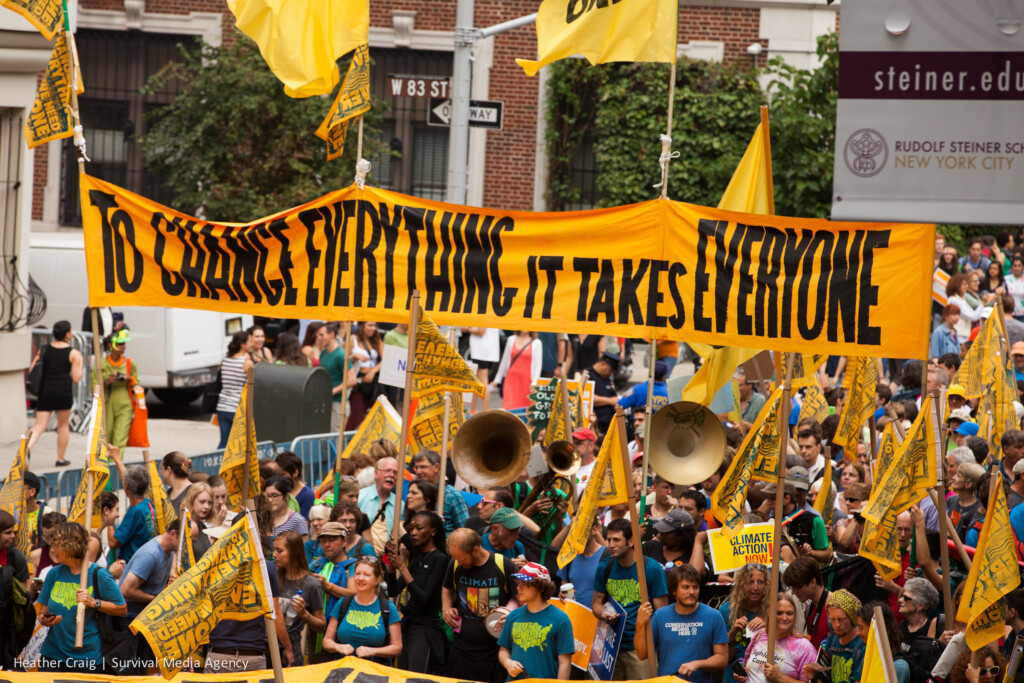 At The Climate Center, we believe in thriving, healthy communities. We envision a future where everyone in California enjoys clean air and water, renewable and reliable energy, healthy food, and abundant nature. California has the tools and the know-how to make this vision a reality if our elected leaders summon the political will. It is time we put people back at the heart of policy. In doing so, we can keep our friends and loved ones safe from worsening climate disasters, create millions of family-sustaining jobs, and give everyone the chance to thrive in the clean energy economy.
This webinar series will combine personal stories, frontline perspectives, scientific expertise, and policy analysis to shed light on how California can lead the world toward a climate-safe future. We'll hear from the people and communities feeling the impacts of the climate crisis today as well as those advocating for solutions.
Additional details on presenters, dates and times, and how to register will be added.
Interested in sponsoring this webinar series? Please contact:
Upcoming Webinars
Webinar #1: The Real Impact of the Climate Crisis – Stories from the Frontlines
As the consequences of inaction begin to mount, the human impacts of the climate crisis become more clear. We must ground ourselves in how our policymaking helps — or harms — people and communities as we forge the path toward a climate-safe future in California and around the world.
This webinar will focus on how climate solutions can improve human health, social and economic well-being, and quality of life. Presenters will include representatives from frontline communities impacted by issues ranging from oil and gas production to extreme heat and drought.
Webinar #2: Building a Resilient and Equitable Grid for the Future
This webinar will lay out a vision for the future of California's electricity system and highlight the people and organizations working to create it. We'll explore the role of local governments, Community Choice Agencies (CCAs), and municipal utilities in helping to plan for the use of clean, distributed energy in a way that maximizes benefits to the community and provides reliable, affordable electricity for all.
Webinar #3: Building Resilience to Extreme Heat in California
Last year, the City of Los Angeles spearheaded an innovative community engagement process around the question, "What are you most worried about regarding climate change impacts?" Led by the Climate Emergency Mobilization Office (CEMO) and involving hundreds of stakeholders, the resulting answer was extreme heat. What can be done to address the serious threat that hotter, longer summers pose to our communities?
Join The Climate Center and CEMO for a webinar focused on how climate resilience community hubs can keep people safe during extreme heat waves. Presenters include community leaders and experts from leading agencies who will discuss energy resilience as a possible solution to extreme heat threats. We'll hear success stories from Southern and Northern California, as well as how to unlock state funding for developing resilience hubs.
Webinar #4: A Climate-Safe Vision for California's Heavy Duty Fleets
This webinar will focus on the heavy duty vehicle sector, one of California's biggest decarbonization challenges. Presenters will share stories from the frontlines about impacts on community health and well-being as well as opportunities for transforming heavy duty fleets. This webinar asks the question: what is the best way to transition heavy duty vehicles, including those used in public transit and trucking around California ports, to cleaner, climate- and community-friendly alternatives?
Presenters will include representatives from frontline communities impacted by heavy duty transportation corridors, policy advocates, and state decision-makers.
Webinar #5: Building Electrification – Stories from the Home Front
This webinar will explore the barriers and opportunities to electrifying California's homes and buildings from those with firsthand experience — contractors, homeowners, and property owners. With a focus on lower-income residents and economically-challenged businesses, we will address both political and financial solutions that can help the state transition to clean, healthy homes and buildings.
Webinar #6: What a World Beyond Fossil Fuels Will Mean for Workers, Families, and Communities
In spite of its climate-friendly reputation, California is still a major oil and gas producer. This webinar will explore opportunities for developing an equitable, statewide plan to phase out oil and gas extraction, imports, refining, end-use, and exports in a managed decline. Managed decline means that facilities closest to sensitive receptors (like schools and homes) are the first to shut down and ensures a truly just transition that benefits workers, families, and communities that depend on the oil and gas industry for their livelihoods.
Presenters will include labor representatives, frontline communities, environmental justice advocates, state regulators, and state lawmakers.
Webinar #7: Sequestering Carbon on Land and at Sea
This webinar will give an overview of nature-based sequestration projects currently underway in California, as well as more that are awaiting deployment. These projects range from wetland restoration, urban greening, climate-smart agriculture, and more. Participants will gain a stronger understanding of the wide array of projects California can uplift to protect the environment, grow the clean economy, and build resilience to climate extremes. Presenters will include land conservation experts, scientists, urban planning experts, and more.
Webinar #8: Clean Tech Entrepreneurship for a Climate-Safe Future
This webinar will explore how businesses and entrepreneurs are already contributing to equitable climate solutions and their role in accelerating the transition to a clean energy economy. Presenters will discuss how businesses can leverage the massive amounts of public funding from both the state and federal governments and how private capital can further accelerate the deployment of climate-friendly technologies.
Webinar #9: Is There a Place for Green Hydrogen in the Clean Energy Transition?
How should so-called "green hydrogen" be defined? Not everyone agrees. How should hydrogen be transported? It's not easy. How should hydrogen be used? Not all applications make sense. Hydrogen is a versatile resource that may play a crucial role in addressing California's energy needs. This webinar will examine the definition of green hydrogen, evaluate the appropriate applications for the technology, and explore firsthand experiences from experts working with and using hydrogen.
Presenters will include environmental justice advocates, experts in green hydrogen technology, labor representatives, and state lawmakers.
Thank you to our sponsors