by Kathryn Palmer, The Press Democrat 
---
Highlights
The City Council in Petaluma, located in Sonoma County, moved to ban new gas stations by enacting a two-year moratorium
Petaluma is the first city in the Nation to enact such a ban
The effort is a part of the City's climate framework for net negative emissions by 2030
Current gas stations will have a more streamlined process to add electric vehicle charging stations as well as hydrogen fuel cell stations
---
The Climate Center's Climate-Safe California Campaign includes measures for clean transportation systems. For a safe and healthy future for all, endorse the Climate-Safe California Platform to implement scalable solutions that can reverse the climate crisis.
---
Read More: https://www.pressdemocrat.com/article/news/petaluma-city-council-moves-to-ban-new-gas-stations/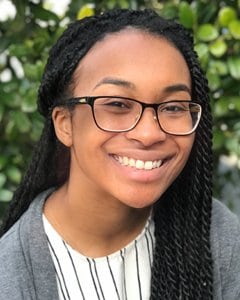 Nina Turner
Energy Programs and Communications Coordinator
Janina is a graduate of the Energy Management and Design program at Sonoma State University with experience in non-profits that specialize in sustainability and volunteerism.
Read full bio