Amplify the Campaign on Social Media
You can build support for the Climate-Safe California campaign.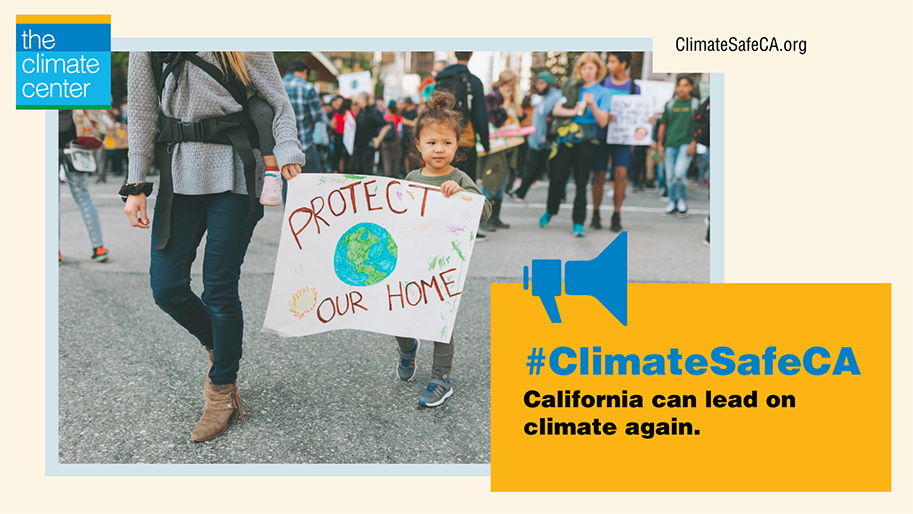 Spread the Word on Social Media
Use our Climate-Safe California social media toolkit to see relevant hashtags, handles, messages and images for writing posts that will spread the word about the Climate-Safe California campaign.
Find us on Facebook, Twitter, and LinkedIn, and use our #ClimateSafeCA hashtags in your posts to help amplify our message on these platforms.
About the Climate-Safe California Campaign
Endorsed by hundreds of businesses, elected officials, nonprofits and more than 1,600 individuals, The Climate Center's Climate-Safe California campaign offers climate solutions at the speed and scale that science demands. California has the tools and the know-how to remove more climate pollution than we emit by 2030. The Climate-Safe California campaign is a framework for getting it done. Together we can lead the way to a climate-safe future for all while creating thousands of jobs and building a more equitable clean energy economy.