by Kevin Anderson, The Climate Center
What did you do this summer? The Climate Center's Youth Advisory Board spent their last days of summer vacation eating good food, hanging out with friends, and cultivating leadership skills while learning about climate change. These fifteen ambitious, conscientious trailblazers came together from across Sonoma County at ECO2school's inaugural Youth Leadership Retreat.
Fueled by delicious vegan banana bread donated by Criminal Bakery, we learned how to both discuss the fundamentals of climate change and inspire others to take action.
We then jumped into sessions in which students learned how to facilitate club meetings, recruit and retain members, communicate their climate message effectively, and speak publically with purpose and poise. The sessions included time for students to break out into small groups and brainstorm how they will implement these strategies to help draw classmates, parents, teachers, and members of the local community to rally behind the climate change cause.
"I have a better idea of things I can do this year to get more students to join the Eco Club," said Miguel Pineda of Roseland University Prep.
Lola's Market donated fixings for a taco bar lunch and then it was time to hit the road. These young leaders are not just talking about changing their transportation habits – they are doing it. Students received training on how to properly choose a bicycle, check if it's safe to ride, and how to navigate comfortably in traffic.
A group put their newly acquired bicycle skills to the test on a 5.5-mile ride around central Santa Rosa visiting two Santa Rosa high schools and a host of trails. Group rides are a wonderful way to safely enhance confidence on a bicycle – they allow for more visibility for automobiles and help develop appropriate skills like signaling and lane positioning.
"We rode right by my house," said Sophie Flores of Santa Rosa High. I didn't realize it was so easy. I now feel more confident about riding to school."
The other group used their feet to put their street skills to the test, participating in a scavenger hunt throughout downtown Santa Rosa.
The retreat was the first step in what we hope will be a busy and powerful year. ECO2school will continue to work with students on their campuses designing and implementing actions to increase their peers' awareness and action in response to our changing climate. Moving forward we are so very excited to see what these motivated leaders can accomplish during this upcoming school year!
Stay tuned for the next edition of High School Climate Super Heroes of Sonoma County!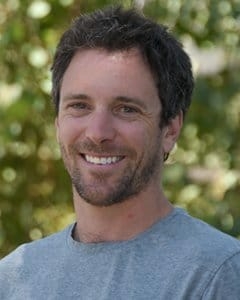 From skidding around on his big wheel as a toddler to becoming a utility cyclist as a young adult, Kevin has always had a huge fascination with self-powered transportation. He has a pair of B.A.'s from UC Santa Cruz and an M.A. from San Jose State.
Read full bio