"How do we know we are making a difference?"
Students often ask us this question after ECO2school events on their school campuses. It's a fair inquiry. We encourage all of our students to think critically about how their actions impact themselves, their communities, and the planet.
Students often cite full parking lots, long lines of idling cars during drop-off and pick-up times, and the difficulty in pitching alternative transportation options to their classmates. Looking at our transportation habits here in California can be particularly daunting considering the recently released report from the California Air Resources Board that shows increasing greenhouse gas emissions from the transportation sector.
But there was a break in the CO2 clouds for some of our Sonoma County public high schools. After completing the calculations for our annual report, students from Analy, Casa Grande, El Molino, Montgomery, Petaluma, Piner, RUP, and Windsor combined to save 25 tons of carbon dioxide from entering our atmosphere. This breaks down to a 0.6-ton weekly CO2 reduction per school due mainly to a six percent decrease in drop-offs and a three percent rise in carpooling.
Although these reductions sound small, it is important to point out to our county's high school students: You are making a difference! ECO2school reached 10,000 students last year, 7,000 of which participated in one behavior change action. Just think what we could do if those 10,000 students walked or biked to school just once a week for the entire school year. We're talking about savings in the millions of pounds!
Students keep up the strong work, it starts with you!
Please read our 2017-2018 Annual Report for other highlights and stay tuned to find out what our Sonoma County high school transportation teams are doing this year!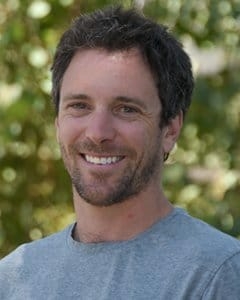 From skidding around on his big wheel as a toddler to becoming a utility cyclist as a young adult, Kevin has always had a huge fascination with self-powered transportation. He has a pair of B.A.'s from UC Santa Cruz and an M.A. from San Jose State.
Read full bio