On Saturday February 24, 800 middle and high school students from all over the Bay Area gathered at Laney Junior College in Oakland for the fifth annual Youth for the Environmental and Sustainability (YES) Conference. Students traveled from all nine Bay Area counties by carpooling, bicycling, walking, using public transportation, and utilizing the shuttles provided by the Air District. Dozens of students attended from Sonoma County including eight members of our program's Youth Advisory Board. The annual conference is free to students as an initiative of the Spare the Air Youth program (STAY), a joint venture of Bay Area Air Quality Management District (BAAQMD) and the Metropolitan Transportation Commission (MTC).
There were over fifty student-led interactive breakout sessions including topics like "How to Mobilize Your Movement," "Use Art Making for Urban Planning," "Working in the Environmental Justice Movement," "Using Storytelling and Filmmaking to Create Environmental Change," and "The Peace First Challenge: A How-To Guide to Sustainable Change." Other activities included bike blenders and hands-on bicycle mechanic clinics, yoga, capoeira, chalk art in the quad, and slam poetry. This was a zero-waste event and all food containers and utensils were 100% compostable.
The keynote speakers provided inspiration and plenty of takeaways. Speakers touched on the interconnectedness of humans with the planet, the need to find common ground in our fractured political climate, and staying true to our visions for improved environmental stewardship. The close relationship between environmental and social justice was a powerful theme that was weaved into speeches, presentations, poems, and songs. "Our stories and our standpoints matter. Trust your perspective and don't sleep on your voice," said Yana Garcia, Cal EPA Assistant Secretary for Environmental Justice and Tribal Affairs during a presentation to students about what it's like working in the environmental justice movement.
Six members from our Youth Advisory Board – Annabelle Lampson, Sloane Tibbens, Solana Jolly, Geena Espinoza, Alana Macken, and Lily Lynch presented on the link between self-care and care for our climate in the areas of food, water, air, and transportation. The group offered practical strategies for treating our minds and bodies with the proper nourishment needed for maintaining both human and environmental health. Solana Jolly, from Windsor High School, shared tips on the importance of drinking clean water from reusable bottles stating, "The way we treat ourselves is closely connected to how we treat our planet. We must find ways to treat ourselves much better. Healthier humans equal a much healthier planet."
How does one get more involved in environmental activism? Seniors Yeny Pineda and Rocio Caranza, our Roseland University Prep representatives from the Youth Advisory Board, recommend to "create your own group. There are a lot of people wanting to connect with others on important issues, so create those opportunities for yourself. It's never too late to start." The excitement generated by all the middle and high school students at this year's YES Conference suggests it's never too early to start either.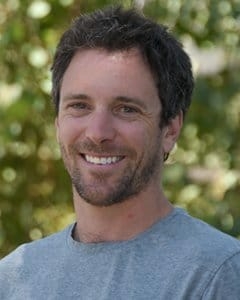 From skidding around on his big wheel as a toddler to becoming a utility cyclist as a young adult, Kevin has always had a huge fascination with self-powered transportation. He has a pair of B.A.'s from UC Santa Cruz and an M.A. from San Jose State.
Read full bio