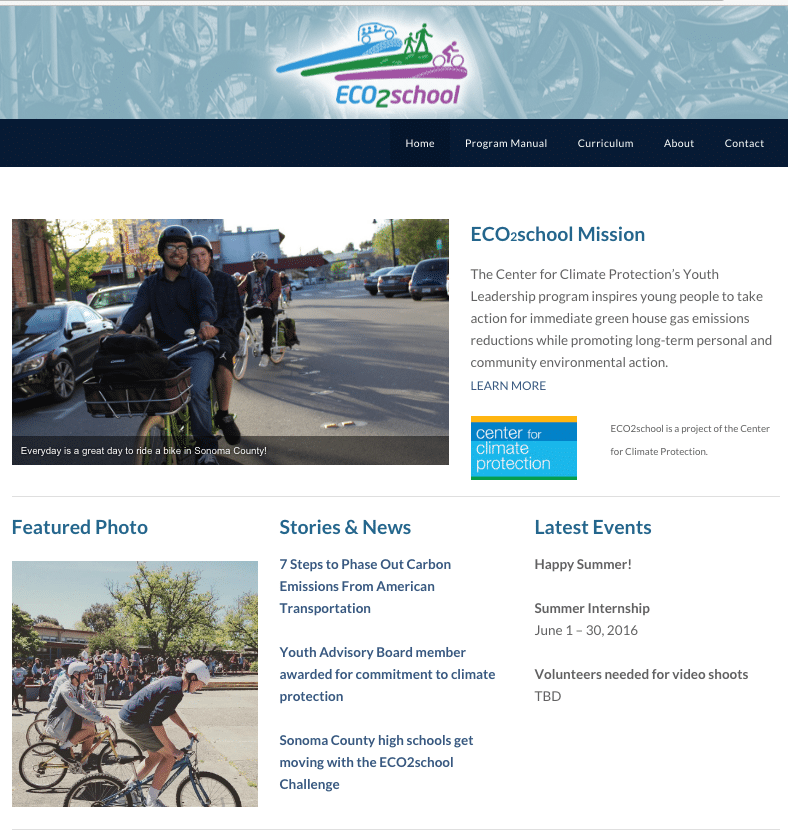 ECO2school, The Climate Center's Youth Leadership program,  is constantly growing – connecting with new communities, developing new tools and curriculum, and mentoring new groups of students.
In order to continue sharing and expanding this work, the ECO2school team is excited to announce the relaunch of their website: ECO2school.org.
The new website makes it smooth and easy to find the information you're looking for about the ECO2school program: from featured photos and latest events, to the program manual and related curriculum.
Here are a few features of the new website…
Highlights on the homepage: featured photos and latest events
The ECO2school Program Manual and all related Tools & Templates
Easy access to all ECO2school curriculum, including downloadable unit information, vocabulary, visuals, and articles
Lots of background information about the ECO2school program, including annual reports and related press.
The ECO2school team worked hard to organize, streamline, and refresh all the information and visuals for this newly revised website. Throughout the next school year, the website will continue to grow with updated photos and stories – new content is on the way!
ECO2school inspires young people to take action for immediate green house gas emissions reductions while promoting long-term personal and community environmental action. Want to learn more? Visit ECO2school.org and say hello!
Read full bio