We are still riding the wave of enthusiasm generated by the students at this year's Green Teen Gathering. Environmentally-conscious student leaders have doubled down on their efforts to bring awareness to the climate crises in the wake of the worst wildfires in the history of California. We are so very blessed to be working with such knowledgeable, compassionate, and empathetic students and are excited to see how the attendees take what they learned at Green Teen into their communities throughout the rest of this school year and beyond. Sonoma County Gazette writer David Abbott covered the event in fine, colorful detail:
Green Teen Gathering share ideas for climate solutions
by David Abbott, Sonoma County Gazette
On a rainy night in early November, about 60 area high school students gathered at Montgomery High School to share innovative ideas about creating a better, more sustainable future at theThe Climate Center's (CCP) fifth annual Green Teen Gathering.
The evening featured roundtable discussions facilitated by CCP's Youth Advisory Board—part of the ECO2School leadership program—comprised of high school students from around Sonoma County interested in having a more meaningful impact combating climate change.
In the wake of the wildfires that scourged Sonoma County, the Youth Advisory Board has developed a deeper concern about the correlation between natural disasters and climate change.
The roundtables covered an array of topics, including air quality, ocean acidification, one planet living and others, from beekeeping to veganism.
According to CCP's Youth Leadership Development Manager Amy Jolly, participating Advisory Board students "receive training and support for organizing and implementing actions that reduce greenhouse gases in alignment with Sonoma County's GHG emission reduction goals."
"The students came up with the café roundtable discussion groups and did the planning," Jolly said. "I came out of our meetings in awe of the leadership abilities of some of these students and am amazed at their perspective."
Santa Rosa High School senior Geena Espinoza led the event, which included two roundtable sessions, as well as games and "icebreakers," so attendees could get to know each other.
Espinoza encouraged her fellow students to "practice what they preach," reminding them they were there because they care about the environment.
In an interview, she credited her parents with making her aware of the need to address climate change and protect the environment. Her mother is a local bee expert and the family cares for about a dozen beehives.
She said she became involved with the leadership program when Jolly went to her school's Climate Protection Club to talk about ECO2school.
"It sounded interesting, so I went to the Green Teen Expo in 2015," she said. "And I was hooked."
At the Green Teen Expo, Espinoza helped set up and gave a keynote speech. She plans on going to a 4-year school right after high school to study political science and will continue her advocacy activities.
Montgomery High School student Celeste Palmer gave the first of two keynote speeches, making note of the recent tragic fires, encouraging fellow students to "take charge of our future."
'Thousands of us lost our homes, and whether or not it's you personally, we are all in this together," she said. "The recent wildfires are yet another sign that no person is immune to the effects of climate change."
In order to "set the record straight," Palmer said that although it is "regularly denied by polluters, mega-corporations and even our current president, climate change is real and caused by humans.
"That is a fact that is backed up by 97 percent of climate scientists," she said. "But if our actions created this mess then our actions can solve it. So we should choose which future we want: One that is livable, or one that is not."
Analy High School sophomore Annabelle Lampson said that her environmental passion is veganism because, "people are finally drawing a line between veganism and the environment: It's the fastest-growing environmental movement."
Lampson gave a Dr. Seuss-inspired speech, saying she had an epiphany that was sparked by her reading of "The Lorax," a story that "tells the tale of a curious teenager, an environmental activist and Once-ler."
"The dramatic cost of human complacency, greed and ignorance on the earth is very real," Lampson said. "Although Truffula trees being cut down is a fictional problem, climate change is not."
She recalled being connected to the Earth as a child with her friends, "finding beauty in forests and gardens as we breathed fresh air while relishing in the innocent joys of childhood.
"And because it was so inherent that we would play in nature, we also felt an innate obligation to look after our big, beautiful playground," she said. "It was second nature to us to pick up trash we found on the ground, even if it wasn't ours."
Lampson encouraged her fellow high school students to avoid falling into patterns of behavior based on what is easy instead of what is eco-friendly, despite the increasing responsibilities of impending adulthood.
"We are the generation that will stop climate change," she said. "And we don't have to wait for politicians or corporations to work in our favor, the Earth's favor. Like the Lorax, we don't have to wait for the Truffula trees to be cut down to align our actions with our morals and encourage others to do the same."
She ended by quoting Dr. Seuss, saying, "unless someone like you cares a whole awful lot, nothing is going to get better, it's not."
ECO2school currently operates in 15 of the 19 Sonoma County public high schools, and aims have a presence in all 19 schools.
Among the local environmental groups in attendance were the Youth for Environmental Sustainability;350.org; the Sonoma Ecology Center; Global Student Embassy; the Sonoma County Water Agency, which talked about educational programs and efforts to keep toxins out of the water in the wake of the fires; Pepperwood Preserve (95 percent of the preserve was burned out in the fire);One Planet Living; Children's Humanitarian International, and Go Local.
Source: http://www.sonomacountygazette.com/sonoma-county-news/green-teen-gathering-share-ideas-for-climate-solutions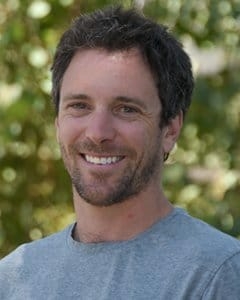 From skidding around on his big wheel as a toddler to becoming a utility cyclist as a young adult, Kevin has always had a huge fascination with self-powered transportation. He has a pair of B.A.'s from UC Santa Cruz and an M.A. from San Jose State.
Read full bio