Kevin Anderson is an ECO2school Program Coordinator for The Climate Center.
This year eight Sonoma County public high schools participated in our annual ECO2school Challenge, a friendly two-week competition that encourages students to choose sustainable modes of travel to and from school. Casa Grande High School deserves to be recognized for hitting the transportation trifecta! Casa had the highest percentage of student participation, the most CO2 saved overall, and the most CO2 saved from active transportation (biking, walking, skating).
With Americans driving more than ever and the number of American students walking and biking to school declining, the importance of Casa Grande students' successes cannot be understated. Casa Grande had forty-five percent of their 1700 students participate which means a whopping 773 students walked, biked or carpooled. Overall, they prevented six tons of carbon dioxide from being released into our atmosphere in just two weeks. Can you imagine if we did the Challenge for an entire year? Casa Grande students saved 2.7 tons of CO2 from active transportation alone. How's that for sustainable transportation?!
The statistics are only part of the story. Committed students with tangible goals, encouragement from teachers, and warm support from the administration were the key reasons for Casa's success. Let's take a look at Casa's rock star leadership team:
Committed Students: A small, but dedicated group of students participated in ECO2school's Youth Leadership Development Training. This helped them start and grow an environmental club that met weekly throughout the year; key members included President Madison, Marley, Jocelyn, Celeste, Kimberly, Grace, Ben, Sam, Isabelle, Paige, Ally, Denix, and Olivia. They used a SMART Goals template to make plans that were specific, attainable, and measurable. This included organizing three events throughout the year and collecting pre-event and post-event data to determine the impact. SMART goals supported the group to get things done. That led the group to feeling good about their accomplishments and inspired to do even more next year.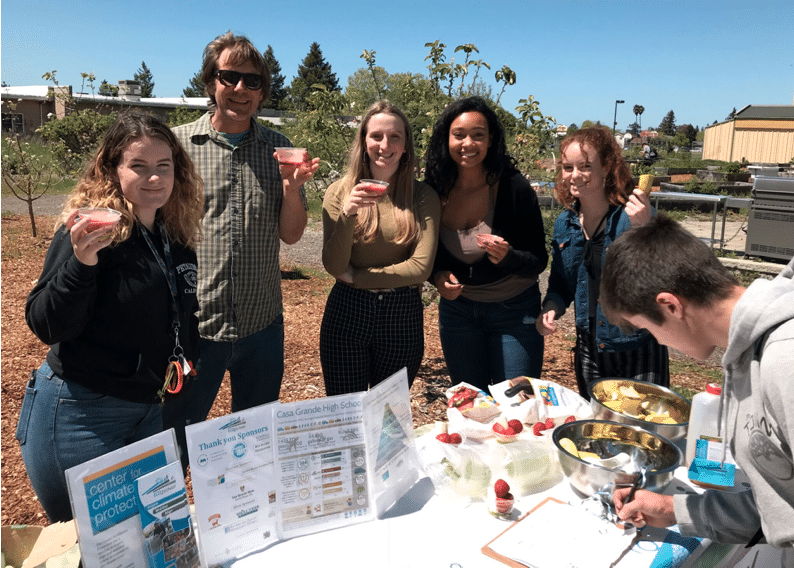 Encouragement from Teachers: Casa Grande had not one, but two teacher champions who offered support to the environmental club. Simply put, this was huge. Mr. Todd Adams and Ms. Melissa Witte, both Casa Grande science teachers, actively recruited members, offered countless hours of their own time, and provided a deep well of environmental knowledge. Their passion for nature was contagious and proved invaluable for both students and fellow teachers. They enlisted nearly the entire Casa Grande science department, a total of 42 classes, to participate in the Challenge. Ms. Witte regularly rides her bicycle to and from school. During the challenge, she parked her bike in the back of her classroom as a shining example to all students that she is more than willing to 'walk the talk.'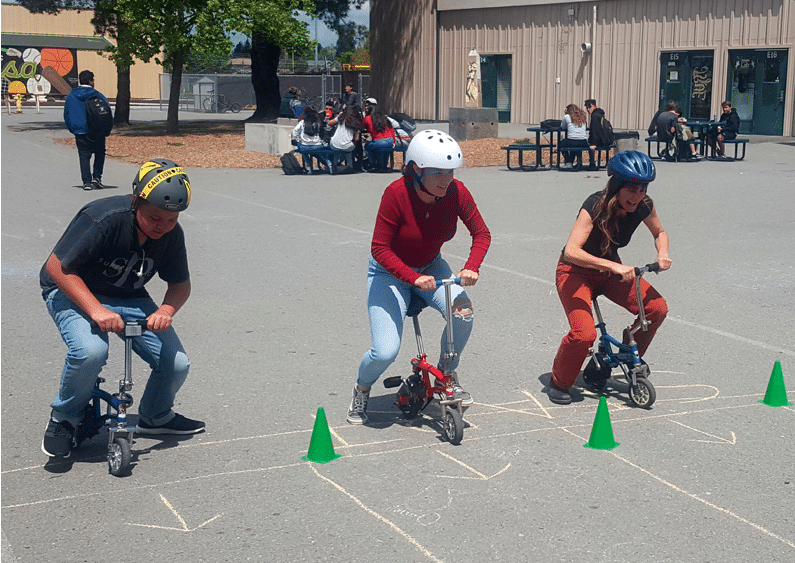 Supportive Administration: Credit also has to be given to Casa Grande's supportive administrative and office staff. The Principal Eric Backman, Vice Principal Dan Ostermann, and front office secretary Paulina Franco, always welcomed us during each and every visit to campus, made it easy to work with the students, and streamlined the process for implementing the various transportation-based activities throughout the year. The support of the administration was absolutely pivotal. It provided a springboard for students and teachers to innovate and put their personal stamp on the events. Students felt like they could make a difference. This is exactly what we shoot for as educators, mentors, and leaders. Casa Grande students, teachers, administration: we salute you for a job well done and look forward to rolling this momentum into next year!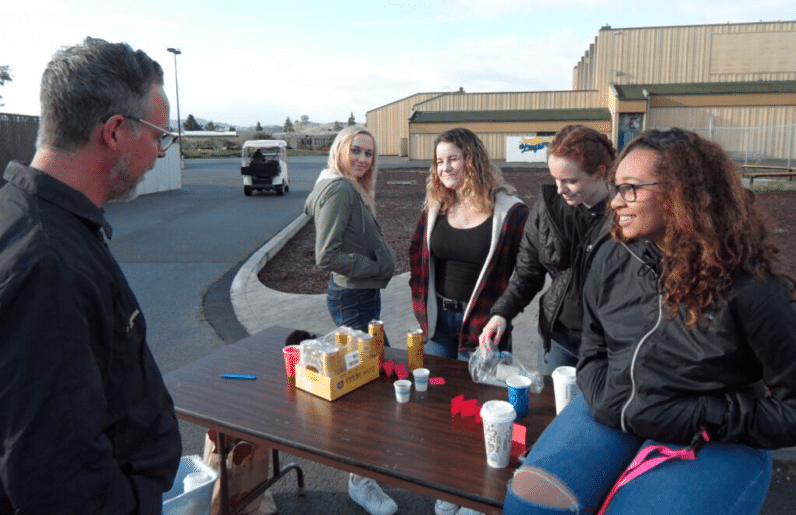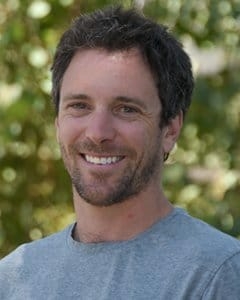 From skidding around on his big wheel as a toddler to becoming a utility cyclist as a young adult, Kevin has always had a huge fascination with self-powered transportation. He has a pair of B.A.'s from UC Santa Cruz and an M.A. from San Jose State.
Read full bio