'To change everything, it takes everyone.' I remember hearing and seeing this phrase everywhere during the first half of my career in climate advocacy, starting with the People's Climate March in 2014.
Nearly a decade later, it's still true. Big, systemic changes require people power. But for all we know about what needs to be done to secure a climate-safe future — and all we know about the consequences of inaction — there are still millions of would-be climate activists sitting on the sidelines. Right here in California, public opinion polls revealed that more than two-thirds of the population are concerned about climate change and more than half want to be involved in making change. At the same time, just a tiny fraction say they know how to make a difference.
At The Climate Center, we want to make it easier for you to become a climate activist. That's why we built this new website — to help Californians turn their concern about the climate crisis into action. You don't need to be a climate scientist or a policy wonk to help make bold ideas a reality. There's a role for everyone to play in the movement for a climate-safe California.
Here are a few of the new features we built to help you, The Climate Center community, help build a thriving, healthy, climate-safe future:
If you have feedback or ideas for how to make this website better, we'd love to hear from you. Please reach out to us at info@theclimatecenter.org. Thank you for all you do to create a more healthy, thriving California.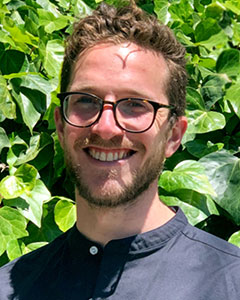 Ryan Schleeter
Communications Director
Ryan Schleeter (he/him/his) joined The Climate Center in 2021, bringing nearly a decade of experience in climate and environmental communications. As Communications Director, he leads The Climate Center's brand, message, content, and digital strategies, helping to grow the movement to secure a Climate-Safe California. 
Read full bio