Below are some resources highlighting how the presidential candidates rank on climate action and other environmental issues.
---

Greenpeace tells you the stance of the candidates on climate-related issues and also provides a platform where you can contact the candidates to tell them that you care about climate action.
---

On this website, each candidate's profile is organized into four categories:
Climate plans released by candidates (if any);
Overview of how the candidate's website talks about climate change;
Public statements by the candidate on climate change; and
Candidate's history on climate action.
---
The Center for Biological Diversity Action Fund evaluated each candidate on four key environmental issue areas: saving wildlife, protecting public lands, ensuring environmental justice and ending the climate crisis.
---
In 2018, Vote Climate U.S. PAC developed a national, climate change Voter's Guide, giving every incumbent and challenger for a seat in the U.S. House and U.S. Senate a "Climate Calculation"– a score for voters to take to the polls in November. Their Climate Calculations range from Climate Hero to Climate Zero and include incumbents and challengers. Vote Climate U.S. PAC identifies incumbents and challengers for top priority support, with the goal of increasing support in the U.S. House and U.S. Senate to pass a federal carbon fee.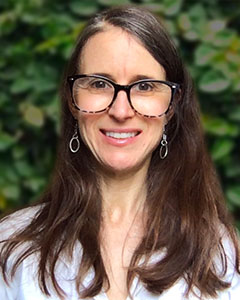 Stacey Meinzen
Communications Manager
Stacey Meinzen has nineteen years of experience as a communications and research professional.
Read full bio