By Sammy Roth, The Los Angeles Times
---
Highlights
Environmental Entrepreneurs, a clean energy advocacy group, finds that more than 106,000 clean energy workers filed for unemployment benefits in March. 
 BW Research projects that the clean energy sector will shed more than half a million jobs, which is 15% of its workforce, in the coming months if the industry doesn't receive any support
The top three effected clean energy job sectors are energy efficiency, renewable electricity, and production of electric and hybrid cars
California, which has the largest amount of clean energy jobs, had 20,000 clean energy workers filing for unemployment in March
Supporting clean energy technologies within the next stimulus plan would provide a huge jump-start to the economy
E2 Executive Director Bob Keefe emphasizes how important the clean energy sector is in the US:
"What these numbers tell us is that clean energy workers are a huge and important part of America's workforce — and they are hurting badly…Lawmakers simply cannot ignore the millions of electricians, technicians and factory workers who work in clean energy as they consider ongoing economic recovery efforts."
Organizations like Los Angeles Cleantech Incubator and The Breakthrough Institute are making suggestions on how to help the clean energy sector by preparing their own stimulus proposals 
---
The Climate Center's Climate-Safe California Campaign calls for bold policies to support clean energy investments, including utility reform for community energy resilience. The state's response to the COVID-19 crisis can help reshape the economy for many decades to come. Legislators have an opportunity to funnel financial relief into climate-safe initiatives while phasing out fossil fuels.
---
Read more: https://www.latimes.com/environment/story/2020-04-15/more-than-100-000-clean-energy-workers-lost-their-jobs-in-march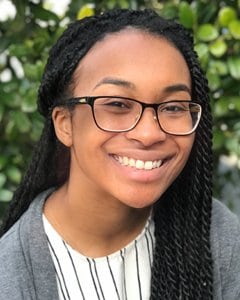 Nina Turner
Energy Programs and Communications Coordinator
Janina is a graduate of the Energy Management and Design program at Sonoma State University with experience in non-profits that specialize in sustainability and volunteerism.
Read full bio