August 9, 2021 — Today, the United Nations Intergovernmental Panel on Climate Change (IPCC) released its Sixth Assessment Report, detailing the latest advances in climate science. The report warns that humans have "unequivocally" warmed the planet, causing "widespread and rapid" changes to Earth's oceans, ice, and land surface. It also provides further evidence of the links between climate change and extreme weather events like hurricanes, floods, and fires.
In response, leading scientists and climate advocates in California are calling on Governor Newsom and state leaders to accelerate equitable climate action.
"The IPCC report is dire and urgent, but it is not shocking," said Ellie Cohen, CEO of The Climate Center. "Scientists have known what's causing climate change for decades, and we have a clear roadmap for how to navigate out of this crisis. Governor Newsom and California leaders need to phase out fossil fuels, scale up natural climate solutions, and start seriously investing in community resilience if we want any chance of turning this ship around. We have the tools and the knowledge to reduce emissions and save lives, we just need the political will."
The IPCC's recommendations for limiting warming to 1.5 degrees Celsius emphasize the need to transition the economy off of fossil fuels and invest in land restoration and soil carbon sequestration. With swift action from Sacramento, California has the potential to achieve net-negative emissions by 2030 while improving social equity, as outlined in the Climate-Safe California policy platform and this report.
"In the face of rising inequality and increasingly severe climate impacts, carbon neutral isn't good enough," said Dr. Daniel Kammen, Chair of the Energy Resources Group at UC Berkeley. "California needs to become carbon negative by 2030. Policies to speed up the transition from fossil fuels to clean energy will vastly reduce the amount of pollution we release each year. At the same time, scaling up nature-based carbon sequestration techniques and protecting vital ecosystems like forests and wetlands will begin to draw down some of the carbon already in the atmosphere. This is how we get to net-negative emissions by 2030."
"As California transitions away from fossil fuels, it's up to us to ensure equity is baked into the clean energy economy, not just sprinkled on top," said Dr. Manuel Pastor, Director of the Equity Research Institute at the University of Southern California. "The ingredients are in place for California to prosper while propelling the world into the next phase of climate action and climate equity. We have the know-how, technology, and tools to stop California's destructive climate trajectory, eliminate most of our air pollution in ten years, and deliver on the promise of climate inclusion. The question Californians face is whether we rise up and demand action from our leaders."
ENDS
Contact: Ryan Schleeter, Communications Director, The Climate Center: (415) 342-2386, ryan@theclimatecenter.org
About The Climate Center: 
Founded in 2001, The Climate Center is a climate and energy policy nonprofit working to rapidly reduce greenhouse gas emissions at scale.
About Climate-Safe California: 
Climate-Safe California is a cutting-edge policy platform to address the climate crisis. It's a unique and comprehensive campaign designed to bring California's climate ambition in line with the latest science and catalyze similar efforts across the country.
Endorsed by more than 1,200 (and counting) elected officials, business leaders, and individuals, Climate-Safe California offers climate solutions at the speed and scale that science demands. It's a set of policies that would allow California to remove more climate pollution from the atmosphere than we emit by 2030 while creating thousands of jobs and repairing environmental injustices.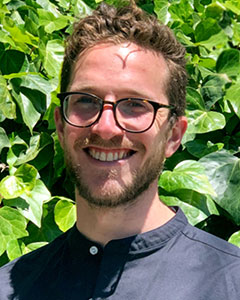 Ryan Schleeter
Communications Director
Ryan Schleeter (he/him/his) joined The Climate Center in 2021, bringing nearly a decade of experience in climate and environmental communications. As Communications Director, he leads The Climate Center's brand, message, content, and digital strategies, helping to grow the movement to secure a Climate-Safe California. 
Read full bio