On July 12 & 13, I attended the InterSolar solar industry conference and exhibition, held at the Moscone Center in San Francisco. InterSolar is one of the largest annual solar industry conferences in North America. My reasons for attending were varied, but I was primarily motivated by my desire to measure the general 'vibe' of the solar industry and to learn about the growing market for distributed energy resources beyond solar. My take-away: The future of solar is bright and expanding!
Symbolic of this excitement and optimism is an innovative and eye-catching turnkey solar solution, the SmartFlower from Austria, which combines flower-petal shaped solar panels, sun-tracking, and battery storage, turning solar energy into something very beautiful in more ways than one. Throngs of onlookers watched as the SmartFlower opened and closed on queue, and tracked an imaginary sun.
Any time 27,000 people congregate in one place for a cause, it's bound to be exciting. InterSolar was no exception! Everyone who is anyone in the solar business was there, from manufacturers to distributors, installers to consultants, advocates to financiers. Pretty much a one-stop shop for solar. More than 550 exhibitors were in attendance, each touting the latest in technologies and services in support of a vibrant — and critically important — industry.
Energy storage technologies in particular are a huge and growing area, and have been capturing the public's attention, notably with the help of Tesla's 'PowerWall' home battery storage system. I learned that there are many battery technologies available — Lithium Ion, Lithium Iron-Phosphate, Nickel Iron, and more, creating a complex array of choices not only for professional installers, but also for the buying public. One thing is clear: Batteries, once relegated to the role of expensive off-grid solution, are becoming an essential part of the grid-interconnected rooftop solar mix as costs have plummeted over the past few years.
I had the honor this year of serving as a panelist on a presentation panel concerning Community Solar Financing, hosted by the American Solar Energy Society (ASES). Many home and business owners would like to go solar, but cannot due to restrictions on their property. The concept behind community solar is to give home and business owners the ability to directly invest in a solar array in their community, through percentage ownership or other financial arrangement. They essentially own the solar panels that generate the power for their property, in a pooled arrangement. 
My colleagues on this panel included Mark Colby of Sonoma County-based Ygrene Works which is a Property Assessed Clean Energy (PACE) financing company, Erik Stuebe of EcoPlexus which is a utility scale solar developer, Vito Greco of Elevate Energy which is a non-profit energy efficiency advocacy organization, and panel moderator Joel Cohn of Cohn Reznick accounting firm.
In two days of exploring the exhibit hall and talking with technology experts across the industry spectrum, I sensed a vibe of  excitement about the future of solar in California and the U.S. as those in attendance seem to realize that the future of our planet in a very real way depends on the success of clean energy technologies like solar.
To see a photo collage of my InterSolar experience, visit our Solar Sonoma County facebook page. Be sure to "like" us!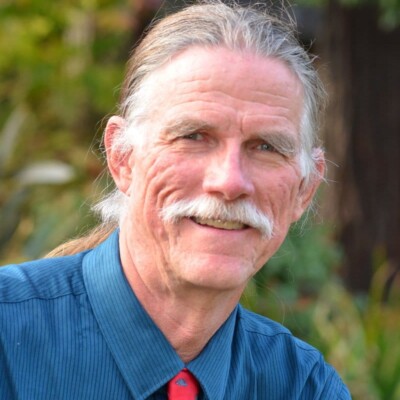 Read full bio