In reaction to a historical day of climate policy action by the Biden Administration, some loud political and media voices continue to claim that climate action is too costly.
These claims are idiocy.
At this moment, we must remind naysayers that study after study shows the huge costs of waiting to act and points not only to the feasibility of doing so, but also to the moral imperative as fossil fuel pollution and climate impacts hit the poor the hardest.  Especially here in California– a massive oil-producing state– we must continue to pressure our legislators to prioritize an equitable phase out of fossil fuels with a Just Transition.
A new report from Energy Innovation shows that the cumulative cost of delaying the decarbonization of our economy until 2030 are 72% higher than the cost of starting now ($4.5 trillion vs $8 trillion). This should come as no surprise considering that in 2020 alone, the estimated cost of wildfires just in the U.S. is $130 to $150 billion.
Two other recent reports also illustrate the economic advantages of moving to net-zero emissions sooner rather than later.
New research published by the Department of Energy's Lawrence Berkeley National Laboratory (Berkeley Lab), the University of San Francisco (USF), and the consulting firm Evolved Energy Research indicates that rebuilding U.S. energy infrastructure to run primarily on renewable energy can be done at a net cost of about $1 per person per day.
A new report from the National Academies of Sciences, Engineering, and Medicine says that achieving net-zero carbon emissions in the U.S. by 2050 is feasible and would not only help address climate change, but also build a more competitive economy, increase high-quality jobs, and help address social injustice in the energy system. The committee that wrote the report emphasized that immediate action and proactive innovation are required. The Climate Center agrees, but supports a target date of 2030 to better align with the science and current climate reality.
Starting the transition to all renewables right now also makes a lot of sense if we want to avoid getting stuck with expensive and worthless infrastructure. U.S. climate envoy John Kerry recently warned that continuing to build out natural gas infrastructure runs the risk of creating stranded assets in the future.
Climate action has already helped some fossil fuel-dependent communities weather the COVID-19 recession. When the pandemic hit Cheyenne, Wyoming, the city's treasurer, Robin Lockman estimated that the city might lose up to 25% of its budget as tax revenues slowed and the prices of oil, gas and coal plummeted, eliminating royalties the city usually receives from the extraction of those resources. But the huge deficit never arrived. Between July and September, the city instead saw a 20.5% increase in tax revenue compared to 2019. In September alone, the increase was $1.4 million or 83% due to the Roundhouse Wind Project. Over the last decade, investors have laid the groundwork for wind farms across Wyoming.
California's own rich solar and wind resources are not being fully utilized yet, but once they are, the development of these renewable energy resources will protect the state against dry coffers when fossil fuel demand dries up. Communities such as Kern County rely heavily on income from oil extraction– despite terrible health impacts for community members. This explains the resistance to renewables in those communities, but if the state were to prioritize rapid fossil fuel phase-out with Climate Justice and a Just Transition, these communities would be able to weather economic downturns and protect their most vulnerable from adverse health impacts. A recent study found that in 2018 alone, fossil fuels caused 8.7 million premature deaths globally.
Whether you ask an economist or a doctor, the answer is the same– fossil fuels must go and sooner is better. Endorse our Climate-Safe California platform today and support a vibrant, healthy, and just future for all.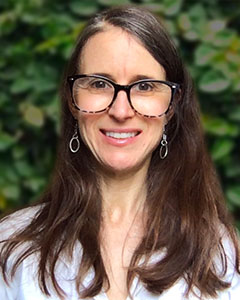 Stacey Meinzen
Communications Manager
Stacey Meinzen has nineteen years of experience as a communications and research professional.
Read full bio