In Sonoma County they are making the case, and soon will host a symposium that will bring some of the best minds in the country together to figure out how to make the value proposition even better, more jobs, more locally developed clean energy, all at a competitive price.
According to Geof Syphers CEO of Sonoma Clean Power, a Community Choice Energy project, more than $6 million will stay local and multiply in the county economy in 2014, thanks this new locally controlled and managed community power company. Ann Hancock from the Climate Protection Campaign, the nonprofit that spearheaded the initiative to develop Sonoma Clean Power says, "If we invest wisely, there will be more savings and economic benefit down the road." How we build the energy system of the future increasing local renewable generation and stimulating our economy will be the subject of the Business of Local Energy symposium, hosted by Climate Protection Campaign and held on Thursday, October 23 at the Petaluma Sheraton Hotel.
The event will bring together cleantech entrepreneurs, operators of Sonoma Clean Power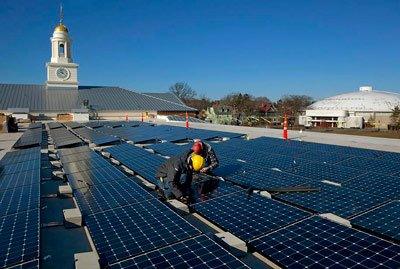 and Marin Clean Energy, and representatives of other jurisdictions and communities throughout the state, to discuss how to increase local renewable power generation while keeping rates competitive.
Speakers at the event include: author Jigar Shah, founder of SunEdison and CEO of the Carbon War Room; and California Energy Commissioner David Hochschild, co-founder of the Vote Solar initiative and former director of a national consortium of solar manufactures; Robyn Beavers, Senior Vice President at NRG Energy and former Green Business & Operations Strategy Director at Google, and Sonoma Clean Power CEO Geof Syphers will also speak.
The symposium will address how to balance efficiency, demand response, and storage of energy using low cost financing and state-of-the-art communications and data processing to keep our rates competitive while significantly increasing local renewable energy. It will also include lessons learned from both the Sonoma Clean Power and Marin Clean Energy, which has successfully operated a CCA program program for four years. The Sonoma County Energy Independence program's Liz Yager will be represented on a panel that will discuss financing innovations for clean energy deployment.
Investing in local clean energy will make our energy system more resilient and will keep costs stable by reducing our dependence on the volatile fossil fuel market. Locally produced clean energy also reduces the need for massive transmission systems that move energy long distances and are difficult and costly to establish and maintain.
Can it be done? Come to the symposium and hear the leading experts in the field tell you what is possible right now and where we are going in the near future, with innovative programs for residential and commercial clean power customers.
Sonoma Clean Power customers are already paying 5 percent less than PG&E basic rates, for power that significantly greener, while keeping dollars local. We are developing a modern, clean, and resilient energy system that will boost our economy, allow us to compete locally and globally, and tackle the threat of climate change. California companies and local governments are leading the way in this effort. There are powerful local benefits, for workers, investors, and ratepayers, and we invite you to join us and meet the pioneers who are working to make this vision a reality.
Learn more at: www.localenergybiz.com
Early Bird rates on tickets end October 10
Barry Vesser,
Business for Clean Energy
A Program of Climate Protection Campaign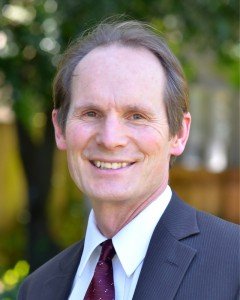 Barry Vesser
Chief Operating Officer
Barry joined The Climate Center in 2005 and has held positions as Deputy Director and Financial Officer. He currently leads The Climate Center's program and policy development and implementation teams. In 2018 Barry began working with a group of energy experts and advocates envisioning a more decentralized energy system that was clean, affordable, resilient, and equitable. He then championed the development of The Climate Center's Community Energy Resilience project, which has culminated in the creation of a new $170 million Community Energy Resilience investment program by the California Energy Commission in August of 2022.
Read full bio