September 13, 2021 — Late Friday night, the California State Legislature adjourned for the remainder of the year. The close of the legislative session marked another year in which much-needed climate legislation was obstructed by fossil fuel corporations and their allies. 
In response, Ellie Cohen, CEO of climate and energy policy nonprofit The Climate Center, said:
"Even during a year in which Sacramento itself was shrouded in toxic wildfire smoke, California lawmakers failed to deliver breakthrough, equitable climate legislation. While we're encouraged by the passage of key bills to support carbon sequestration in soils and habitats (SB 27, Skinner) as well as by investments in climate resilience included in the state's budget, it's not enough. California's elected leaders have got to stand up to oil and gas interests and deliver more ambitious climate action in 2022. 
"People across the state are suffering from intense heat, drought, wildfires, and toxic smoke today, yet our elected leaders are still talking about climate action by 2045. We can and must move faster. Leaders in Sacramento should be working to make California the first state in the nation to become carbon negative, which the latest science says we can achieve by 2030 while creating thousands of family-sustaining jobs in clean energy. Next year, we expect to see state decision-makers begin to phase out oil and gas production, support an equitable transition for fossil fuel workers and their families, invest in clean and resilient energy, and embrace more ambitious climate targets. We look forward to helping them make that happen."
A recent study by California-based scientists and climate experts suggested that net-negative emissions — removing more climate pollution from the atmosphere than we emit — is achievable by 2030 in California. That's 15 years ahead of the state's current goal to reach carbon neutrality. The Climate Center briefed lawmakers and Governor Newsom's office on the study's findings earlier this year, contributing to Newsom's July directive to assess moving the state's climate targets up a full decade. 
Despite the urgency of climate disasters and clear warnings from scientists, multiple climate bills stalled in the California Legislature this year. These included bills to fund community energy resilience programs, ban fracking, accelerate the state's climate targets, and more. A detailed rundown of key climate bills introduced this year and their fate is available here. 
ENDS
Contact: Ryan Schleeter, Communications Director, The Climate Center: ryan@theclimatecenter.org, (415) 342-2386
About The Climate Center: 
The Climate Center is a climate and energy policy nonprofit working to rapidly reduce climate pollution at scale, starting in California. Our flagship Climate-Safe California campaign is a unique and comprehensive effort to make California the first state in the nation to reach carbon negative.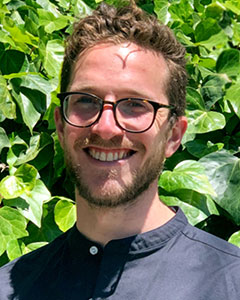 Ryan Schleeter
Communications Director
Ryan Schleeter (he/him/his) joined The Climate Center in 2021, bringing nearly a decade of experience in climate and environmental communications. As Communications Director, he leads The Climate Center's brand, message, content, and digital strategies, helping to grow the movement to secure a Climate-Safe California. 
Read full bio