SACRAMENTO — Today, the California state legislature voted to approve a 2023-2024 budget that cuts $6 billion from the state's planned investments in climate and clean energy. The cuts represent an 11 percent overall reduction in California's investments in a climate-safe future.
In response, Nicole Rivera, Government Affairs Director for The Climate Center, said:
"California's climate leadership is built on robust investment in our people and the planet we call home. These budget cuts threaten to undermine the progress we've made in building resilience to climate extremes like drought, heatwaves, flooding, and wildfires. With record temperatures expected again this summer, Governor Newsom and state leaders need to be doing everything they can to protect Californians, not walking back investments in a climate-safe future.
"While the 2023-2024 state budget is now final, there are still plenty of avenues available to Governor Newsom to restore full funding to critical climate programs. We strongly urge the governor and lawmakers to eliminate the billions of dollars in tax breaks that go to fossil fuel corporations every year and redirect that investment toward clean energy for all. Similarly, with the corporate tax rate still at a historic low, we hope Governor Newsom will reconsider his opposition to making corporations and ultra-wealthy individuals pay their fair share in taxes."
A breakdown of the 2023-2024 California state budget is available here, with additional detail on the next steps in the process via the State Assembly here. On top of the $6 billion in cuts, the governor has also proposed shifting $1.1 billion from the state's general fund to a climate bond, the details of which would need to be worked out by the legislature prior to going before voters.
The Climate Center has joined more than 50 groups urging Governor Newsom to cut tax subsidies for oil and gas while maintaining funding for clean transportation and clean energy programs.
Update June 16, 2023: Governor Newsom has until June 27, 2023, to authorize the budget. Lawmakers have indicated that they intend to continue discussions with the governor's office during that time, especially related to funding for public transit.
ENDS
Contact: Ryan Schleeter, Communications Director, The Climate Center: ryan@theclimatecenter.org, (415) 342-2386
About The Climate Center:
The Climate Center is a climate and energy policy nonprofit working to rapidly reduce climate pollution at scale, starting in California. We are a think-tank, do-tank working to turn bold ideas into action for a climate-safe future. Our flagship Climate-Safe California campaign is a unique and comprehensive effort to make California the first state in the nation to reach carbon negative. www.theclimatecenter.org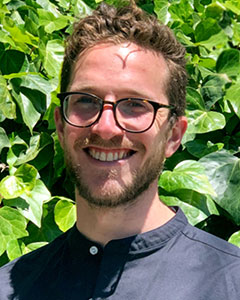 Ryan Schleeter
Communications Director
Ryan Schleeter (he/him/his) joined The Climate Center in 2021, bringing nearly a decade of experience in climate and environmental communications. As Communications Director, he leads The Climate Center's brand, message, content, and digital strategies, helping to grow the movement to secure a Climate-Safe California. 
Read full bio