by Tom Philpott, Grist
---
Highlights
Maine Democrat Chellie Pingree introduced the Agriculture Resilience Act which aims to maximize carbon sequestration on farm and grazing lands.
The act aims to establish a national goal of net-zero greenhouse emissions from agriculture by no later than 2040, add more funding to food and agriculture research, maximize carbon capture on grazing lands, and reduce food waste by 75%
The Resilience Act also aims to maintain year-round cover on at least 75% of cropland in order to prevent erosion, create buffers during storms, and encourage more soil sequestration
The act will make it a requirement for farms to present a soil health plan to the U.S. Department of Agriculture in order to qualify for crop insurance subsidies
Though the bill will probably fail in a divided congress, it will set the stage for including agriculture in climate resiliency efforts in 2021
---
The Climate Center advocates for policies to fund and support carbon sequestration through healthy soils to achieve greenhouse gas emissions reductions at the speed and scale required by the science.
---
Read more: https://grist.org/climate/what-would-it-take-to-get-more-farmers-fighting-climate-change/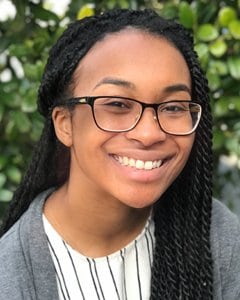 Nina Turner
Energy Programs and Communications Coordinator
Janina is a graduate of the Energy Management and Design program at Sonoma State University with experience in non-profits that specialize in sustainability and volunteerism.
Read full bio