by Sammy Roth, The Los Angeles Times
---
Highlights
In the journal Science Advances, a team of scientists introduced the 30 by 30 plan to protect 30% of the Earth's land and 30% of waters by 2030. This plan also serves as a pathway to protect 50% of waters and lands by 2050.
The plan could help save many species and ecosystems from "points of no return" 
A global treaty from the United Nations titled The Convention on Biological Diversity is expected to adopt the 30 by 30 framework next year

This would include every United Nations member country except the United States 

California has introduced legislation to bring a 30 by 30 plan to the state. Currently, 22% of the land is protected and 16% of waters are protected
U.S. Sen. Tom Udall of New Mexico has been promoting legislation that would set a national 30 by 30 target. Currently, about 12% of lands are protected and 26% of waters are marine protected areas across the country.
These protections can prevent habitat destruction and biodiversity loss, preventing the likelihood of more zoonotic disease transfers
---
Protecting wildlands can help sequester carbon. For a safe and healthy future for all, endorse the Climate-Safe California Platform to implement scalable solutions that can reverse the climate crisis.
---
Read more: https://www.latimes.com/environment/newsletter/2020-05-21/boiling-point-save-natural-world-protect-30-percent-earth-boiling-point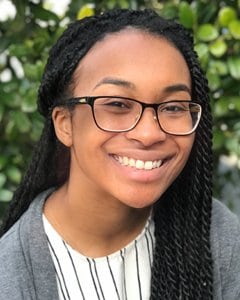 Nina Turner
Energy Programs and Communications Coordinator
Janina is a graduate of the Energy Management and Design program at Sonoma State University with experience in non-profits that specialize in sustainability and volunteerism.
Read full bio