by Bob Berwyn, Inside Climate News
---
Highlights
New research published in Nature shows that restoring wetlands, peatlands, and grasslands will help heal ecosystems and increase their ability to absorb greenhouse gases
Protecting 30% of the priority areas identified in the study could save wildlife at the brink of extinction and would sequester about 465 billion tons of carbon dioxide
Though restoration of lands is helpful, the biggest way to save the planet is to stop emitting carbon into the atmosphere
Reducing waste as well as meat and dairy production would help with ecosystem restoration while maintaining food production
---
Accelerating sequestration is critical to achieving drawdown greater than emissions by 2030 for a climate-safe future. We know today how to manage natural and agricultural lands for sequestration through proven carbon farming practices. The Climate Center applauds Governor Newsom's recent Executive Order on protecting state lands and water resources. The Center encourages the Governor to adopt the Executive Order as written by us to accelerate negative emissions and carbon drawdown.
---
Read More: https://insideclimatenews.org/news/13102020/targeted-ecosystem-restoration-nature-study-climate-biodiversity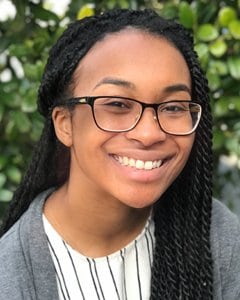 Nina Turner
Energy Programs and Communications Coordinator
Janina is a graduate of the Energy Management and Design program at Sonoma State University with experience in non-profits that specialize in sustainability and volunteerism.
Read full bio