by Jessica Craig, NPR
---
Highlights
Rattan Lal, professor and director of the Carbon Management and Sequestration Center at Ohio State University, has been recently named the 2020 World Food Prize Laureate for his research on healthy soils.
Lal has been the champion of farming techniques that keep and add nutrients in the soil and his "soil-centric" methods help prevent deforestation, mitigate climate change, and increase biodiversity
Important nutrients such as carbon, nitrogen, and hydrogen are key to healthy soils, but erosion and unsustainable farming practices have stripped soils of these nutrients
About one-third of the world's soil has been degraded, according to the United Nations
Carbon sequestration from conservation agriculture and land restoration could remove 2-3 billion tons of carbon dioxide, offsetting 15% of global carbon emissions
Currently, a little over a quarter of farmers practice some version of no-till and crop cover agriculture today

Farmers would have to invest in planting seeds that would not be harvested and sold, putting them at a loss

Lal advocates for governments to fund farmers of "ecosystem services" such as producing healthy soils with sustainable farming practices

This payment would be $16 per acre a year, totaling $64 billion globally
---
Implementing bold and equitable policies that will catalyze carbon sequestration through building healthy soils and restoring healthy habitats will be key to achieving drawdown greater than emissions (net-negative emissions) by 2030 for a climate-safe California.
---
Read More: https://www.npr.org/sections/goatsandsoda/2020/06/22/880932230/soil-prof-hits-pay-dirt-250k-prize-for-helping-farmers-fighting-climate-change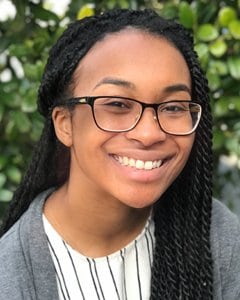 Nina Turner
Energy Programs and Communications Coordinator
Janina is a graduate of the Energy Management and Design program at Sonoma State University with experience in non-profits that specialize in sustainability and volunteerism.
Read full bio