from CalCAN
---
Highlights
Changing agricultural practices can allow soils to become regenerative, which can help California reach negative emissions
Regenerative Agriculture helps farmers sequester carbon from the atmosphere and bury it deep below ground, directly helping to slow the climate crisis
Cap and Trade funds in California help to financially support regenerative ag programs within the state
 World Resources Institute (WRI) released a report saying that regenerative agriculture has little actual climate change mitigation potential. However, scientists and case studies around the world prove how effective regenerative ag is for sequestering carbon
Public policies that remove regulatory barriers and provide more incentives could create a major transition toward regenerative agriculture in the state
Regenerative practices in the Sacramento Valley and Central Valley have demonstrated increased carbon soil stocks
To successfully mitigate climate change in the agricultural sector, we need scalable solutions that have positive impacts on farmers, water resources, and soil health
---
Accelerating sequestration is critical to achieving drawdown greater than emissions by 2030 for a climate-safe future. We know today how to manage natural and agricultural lands for sequestration through proven carbon farming practices.
---
Read More: https://calclimateag.org/regenerative-agricultures-climate-mitigation-potential-a-california-perspective/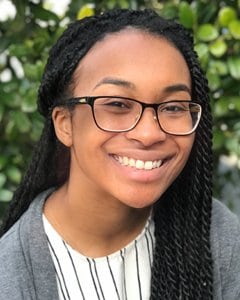 Nina Turner
Energy Programs and Communications Coordinator
Janina is a graduate of the Energy Management and Design program at Sonoma State University with experience in non-profits that specialize in sustainability and volunteerism.
Read full bio