by Jeanne Merrill, CalCAN
---
Highlights
Governor Newsom's budget proposal includes various bonds relating to the climate, but cuts funding for healthy soils and other agricultural-based climate programs.
The main critique of the proposed budget is that it doesn't do enough to address real climate solutions and is not generous enough to the agriculture sector
One of the climate-based funds is the Climate Resilience Bond, which would allocate almost $5 billion towards weather resiliency, but focuses on "water-related activities"
The other is the Climate Catalyst Fund, which has received criticism from various groups because it may fund risky projects that do not actually reduce emissions 
Though agricultural land accounts for a quarter of the state and is also responsible for 8 percent of greenhouse gas emissions in California, only $200 million is proposed in the budget for agriculture investments and doesn't include a sufficient strategy
---
The Climate Center advocates for policies to fund and support carbon sequestration through healthy soils to achieve greenhouse gas emissions reductions at the speed and scale required by the science.
---
Read more: http://calclimateag.org/diverse-coalition-calls-on-legislature-to-restore-climate-smart-agriculture-funding/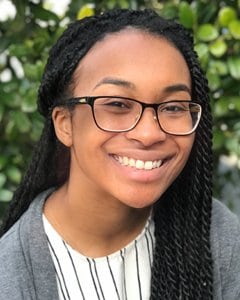 Nina Turner
Energy Programs and Communications Coordinator
Janina is a graduate of the Energy Management and Design program at Sonoma State University with experience in non-profits that specialize in sustainability and volunteerism.
Read full bio