by Renata Brillinger, CalCAN
---
Highlights
The coronavirus pandemic is affecting farmworkers, food system resilience, and climate change impacts.
The legislative session will be more constricted and fewer bills will be advance, but partners such as the California Climate and Agricultural Network will continue to work for healthy soils initiatives.
Two bills are key: AB 1071 (agriculture adaptation tools bill) and AB 2482 (bill to reform the water efficiency programs). These bills are sponsored by CalCAN.
A record amount of money is available through the Healthy Soils Program this year ($25 million). This program offers producers incentives to adopt GHG-reducing soil health practices.
The Agriculture Resilience Act (Rep. Pingree, D-ME), recently introduced in Congress, lays out a path to net-zero emissions and enhanced resilience in the U.S. agriculture sector. 
---
Implementing bold and equitable policies that will catalyze carbon sequestration through building healthy soils and restoring healthy habitats will be key to achieving carbon neutrality by 2030 and net negative emissions by 2035 for a climate-safe California.
---
Read More: http://calclimateag.org/covid-the-california-legislature-and-climate-policy/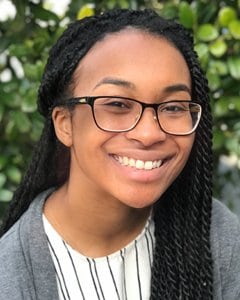 Nina Turner
Energy Programs and Communications Coordinator
Janina is a graduate of the Energy Management and Design program at Sonoma State University with experience in non-profits that specialize in sustainability and volunteerism.
Read full bio