by California Certified Organic Farmers
---
Highlights:
California Certified Organic Farmers (CCOF) recently released a Roadmap to an Organic California policy report.  The report highlights the personal and environmental health benefits of adopting 100% organic farming practices:
Benefits of organic farming include:

Sequestration – organic farming removes 14 times more CO2 from the atmosphere compared to non-organic farming 
Building healthy soils that can absorb more water and therefore prevent water pollution- There are millions of microorganisms beneath organic fields hard at work storing carbon in the soil
Supporting local farmers and boosting the local economy by providing jobs and keeping the money local
Organic produce provides higher levels of nutrients which promote human health and resilience

Organic farming helps build climate resilience:

Non-organic farms tend to be carbon emitters, while organic farms are carbon sinks
The increase of soil organic matter (SOM) creates healthier soil and increased water retention, helping farms produce higher yields under drought conditions by accessing water stored in soils
These farms have a reduced reliance on fossil fuel-based pesticides
Healthy soils are critical to climate change mitigation with the world's soils capturing up to 25 percent of annual fossil fuel emissions
---
Implementing bold and equitable policies that will catalyze carbon sequestration through building healthy soils and restoring healthy habitats will be key to achieving carbon neutrality by 2030 and net negative emissions by 2035. Help The Climate Center reach this goal by endorsing the Climate-Safe California Platform. 
---
Read More: https://ccof.org/sites/default/files/CCOF-RoadmapPolicy-Report%20Final.pdf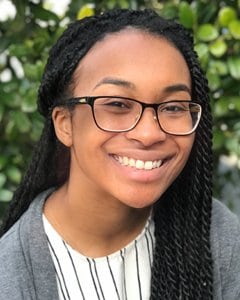 Nina Turner
Energy Programs and Communications Coordinator
Janina is a graduate of the Energy Management and Design program at Sonoma State University with experience in non-profits that specialize in sustainability and volunteerism.
Read full bio