by Karl Plume, Reuters
---
Highlights
Cargill Inc is paying farmers to sequester carbon in their soils and prevent fertilizer runoff, becoming the first effort to monetize environmentally friendly farming practices. 
The Soil & Water Outcomes Fund, a partnership with the Iowa Soybean Association and third-party verification company Quantified Ventures, will sell the environmental credits created through the fund to polluters such as cities and companies, including Cargill itself
The program is welcomed by farmers who have been financially struggling after last year's trade war and from economic effects of the COVID-19 pandemic
Iowa is the first state to pilot the program and farmers have enrolled almost 10,000 acres and are expecting to profit $30 to $45 per acre
Cargill estimates the practices would prevent runoff of 100,000 pounds of nitrogen and 10,000 pounds of phosphorus this year and sequester 7,500 tons of carbon in soils
---
Implementing bold and equitable policies that will catalyze carbon sequestration through building healthy soils and restoring healthy habitats will be key to achieving carbon neutrality by 2030 and net negative emissions by 2035 for a climate-safe California.
---
Read more: https://www.reuters.com/article/us-cargill-farming-climatechange/cargill-led-fund-to-pay-u-s-farmers-for-carbon-capture-exchange-credits-idUSKCN21R1GE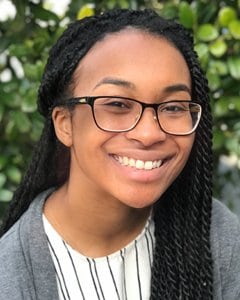 Nina Turner
Energy Programs and Communications Coordinator
Janina is a graduate of the Energy Management and Design program at Sonoma State University with experience in non-profits that specialize in sustainability and volunteerism.
Read full bio