The head of the United Nations has a message for the rest of the world: act on climate change now or pay the price for years to come. In the midst of fires, drought, and extreme heat, we hardly need another report to tell us that the climate crisis poses a grave threat to California's future. But that's exactly what the UN's latest IPCC report is, a "code red" warning. 
Scientists are clear that every bit of additional climate pollution matters and every fraction of a degree increase matters. There's a big difference between 1.5 degrees Celsius and 2 degrees Celsius, the upper limit of temperature increase that nations agreed to under the Paris Climate Agreement. 
Dr. Veerabhadran Ramanathan, a climate scientist at UC San Diego, predicts that California will cross 1.5 degrees of warming as soon as 2027, ahead of most other parts of the world. That level of warming could lead to a potential "dustbowl" that would devastate our agricultural economy and threaten food security in Southern California and beyond.
But we're not doomed to that future yet. California has the tools and the know-how to cut climate pollution and save lives, we just need the political will. Business leaders must be part of the movement to create that political will. 
The Golden State has long been a climate and clean energy innovator, and California businesses have taken a front seat. It should come as no surprise that the state that pioneered solar power is also a leader in electric vehicle design and has the highest electric vehicle adoption rate anywhere in the United States.
But as the IPCC report makes clear, government and business leaders have to do much, much more.
Although current technologies like solar power, clean energy storage, electric cars, heat pumps, and induction stove tops can go a long way towards reducing climate pollution at the scale needed, California needs to rapidly scale up these solutions. For businesses to truly lead the way to a climate-safe future, they have to support bold climate action both in the market and by engaging in public policy. 
One example is California company Guayaki, which makes beverage products using a South American leaf called yerba mate and sources many of its ingredients from the Amazon rainforest. Guayaki has not only set the ambitious goal of reaching net-zero carbon emissions by 2030 through conversion of its delivery fleet to electric and other measures, it intends to regenerate 2 million acres of rainforest by 2030. 
We have reached a point where businesses must go beyond improving the climate performance of their internal operations. Just as governments must dramatically ramp up bold climate policy, businesses must make a deeper commitment to programs and policies that protect the natural infrastructure on which our economy — and our lives — depend. 
The Climate Center's Climate-Safe California campaign is an opportunity for businesses who are truly committed to climate action to step up and be part of the solution. Climate-Safe California is a roadmap to making California the first state in the nation to reach carbon negative, when we remove more climate pollution from the atmosphere than we emit. Not only that, it's a plan for creating thousands of family-sustaining jobs and accelerating the transition from fossil fuels to clean energy. The campaign has already garnered more than 1,300 endorsements from business leaders, members of Congress, activists, and individuals. 
But to make Climate-Safe California a reality — and to build a thriving clean energy economy for all — we need more leadership from the business community. Industry leaders demonstrated that kind of leadership when they implemented the 2006 Clean Air Action Plan addressing port pollution. This climate challenge isn't just an ask, it's an opportunity. Investing in climate solutions is an investment in our economy and in the bottom line, especially when compared to the mounting costs of climate inaction. 
California's political and business leaders must work together to phase out fossil fuels, scale up natural climate solutions, and start seriously investing in community resilience. Join dozens of California businesses, from clean energy innovators to food suppliers, credit unions, and more, in endorsing Climate-Safe California today.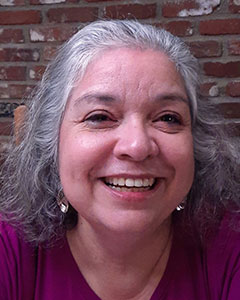 Jerilyn Lopez Mendoza
Los Angeles Regional Organizer
Jerilyn Lopez Mendoza has over 20 years of professional experience as an environmental advocate, government official and utility employee. She has built a large network of advocates and other community leaders to connect with The Climate Center. Jerilyn has served as an appointed official on the international, state and city levels, including as City of Los Angeles Harbor Commissioner and Public Works Commissioner. Jerilyn has been the recipient of awards from, among others, the Coalition for Clean Air and the Los Angeles League of Conservation Voters (the Smith-Weiss Award). She earned her bachelor's degree in American Studies from Stanford University and her Juris Doctorate from the University of California, Los Angeles (UCLA) Law School (bar number 187148).
Read full bio