[av_one_full first min_height=" vertical_alignment=" space=" row_boxshadow=" row_boxshadow_color=" row_boxshadow_width='10' custom_margin=" margin='0px' mobile_breaking=" border=" border_color=" radius='0px' padding='0px' column_boxshadow=" column_boxshadow_color=" column_boxshadow_width='10' background='bg_color' background_color=" background_gradient_color1=" background_gradient_color2=" background_gradient_direction='vertical' src=" background_position='top left' background_repeat='no-repeat' highlight=" highlight_size=" animation=" link=" linktarget=" link_hover=" title_attr=" alt_attr=" mobile_display=" id=" custom_class=" aria_label=" av_uid='av-iem1v3′]
[av_image src='https://theclimatecenter.org/wp-content/uploads/2020/10/Color-Skyline.jpg' attachment='34934′ attachment_size='full' copyright=" caption=" styling=" align='center' font_size=" overlay_opacity='0.4′ overlay_color='#000000′ overlay_text_color='#ffffff' animation='no-animation' hover=" appearance=" lazy_loading='disabled' link=" target=" title_attr=" alt_attr=" id=" custom_class=" av_element_hidden_in_editor='0′ av_uid='av-kgu0mxyh' admin_preview_bg="][/av_image]
[/av_one_full]
[av_hr class='default' icon_select='yes' icon='ue808′ position='center' shadow='no-shadow' height='50' custom_border='av-border-thin' custom_width='50px' custom_margin_top='30px' custom_margin_bottom='30px' custom_border_color=" custom_icon_color=" av-desktop-hide=" av-medium-hide=" av-small-hide=" av-mini-hide=" id=" custom_class=" av_uid='av-x2l94f']
[av_textblock size=" av-medium-font-size=" av-small-font-size=" av-mini-font-size=" font_color=" color=" id=" custom_class=" av_uid='av-kgi40b5w' admin_preview_bg="]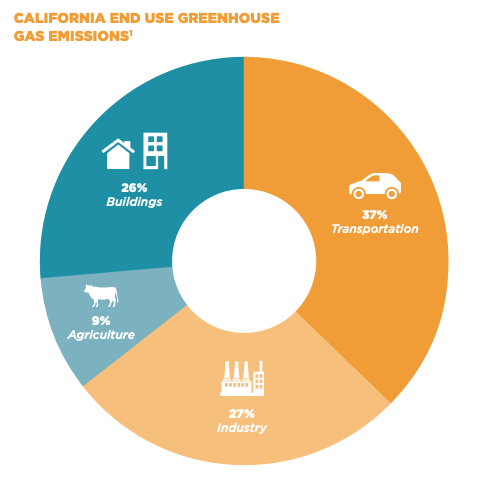 Buildings account for about 26% of greenhouse gas emissions in California. In mid-2020, The Climate Center initiated its building decarbonization program as part of the Climate Safe California campaign. The plan for our program is to work in collaboration with agencies and organizations already active in this arena. As in all of our programs, in the building decarbonization program our approach is with a laser focus on speed and scale GHG reductions that are science-driven. We seek solutions that are equitable and inclusive, comprehensive, creative, and innovative, where solutions are developed in partnership with others in shared responsibility our future.
The MCE BEO Project
Our main current building decarbonization project is the California Energy Commission-funded Building Efficiency Optimization (BEO) project, described below. More program activities will be added in 2021, so check back!
The Climate Center's Role in the Building Efficiency Optimization project.
The Climate Center is proud to be a partner in the California Energy Commission's Local Government Challenge Grant project. The purpose of the project is to demonstrate how Community Choice agencies (CCAs) can serve as ideal vehicles to deploy distributed energy resource (DER) projects.
When this project began in 2017, there were only five Community Choice agencies (CCAs) in the state. There are over 20 today.
MCE Clean Energy, California's first CCA, is the lead agency on the project. The Climate Center's role in the project focused on two areas: alignment with existing local and state policy, and public outreach.
State Policy Alignment
The work was pursuant to two pieces of legislation, AB 802 and SB 350. Since that time, dramatic events have radically changed the context and the drivers that shape what we are doing. Policies promulgated by our governors and by the judicial system in the PG&E bankruptcy case are relevant.
AB 802 (Williams, 2015) – Building energy efficiency benchmarking
Public Outreach
We developed an outreach plan: to other CCAs, to local governments, to the general public.
Why is The Climate Center involved?
Reduction of greenhouse gas (GHG) emissions
And co-benefits…
Increased reliability for customers
Local economic value
Grid system benefits
Addressing equity issues
Project Goal and Objectives:
Focused on the Energy Innovation Challenge category of this Local Government Challenge grant, the goals of this project are to:
Goal #1:  Prove that Community Choice agencies (CCAs) are the ideal local government body to remove the barriers currently preventing broad and rapid deployment of targeted Distributed Energy Resources (DERs) that deliver substantial building efficiency and greenhouse gas (GHG) reductions.
Goal #2:  Deliver an innovative and replicable CCA program solution that enables targeted and optimized DER portfolios to be deployed rapidly across CCA service territories, thus accelerating state and local climate action and GHG reduction goals. This program design will be validated by three committed Demonstration Projects.
The Goal #2 software program is called "NavigaDER." Download the factsheet HERE.
Objectives of the Project:
Establish Climate Action Goal Baseline (CAGB):  Identify CCA baseline forecast for reaching climate action goals utilizing wholesale renewable energy procurement alone (i.e. in the absence of programmatic DER procurement solution).
Establish DER Success Metrics:  Create metrics to measure and rank various DER options and portfolio combinations in terms of their ability to accelerate achievement of climate action and GHG reduction goals of CCAs (and the constituent local governments within their service territories) while helping advance the state towards SB 350, AB 802, and the Existing Buildings Energy Efficiency Action Plan (EBEE).  DER Success Metrics shall also factor cost effectiveness, economic viability/scalability as well as customer acquisition costs.
Create Functional Database:  Gather and organize data (both grid level and customer/building load level) in a fashion that allows users to run high volumes of multi-variable/multi-objective simulations of DER portfolios.
Produce Optimal DER Portfolio:  Analyze the impact of optimal DERs on the CABG and identify the highest value target customers/buildings/sites for DER deployment. Identify location and mix of DERs to maximize DER Success Metrics, thus producing the "Optimal DER Portfolio."
Execute Demonstration Projects: Deploy the three committed Demonstration Projects within the CCA's Optimal DER Portfolio that validate the proposed solution; measure and analyze the deployed demonstration projects in terms of achieving and validating the project objectives and impact on CAGB.
Design Replicable and Scalable Programs & Procurement Models:  Define specific procurement, financing and price-signal solutions for CCAs, based on findings collected from Pilot Projects, to accelerate and broaden building owner adoption of optimal DER portfolios that maximize reductions in energy use with increased local energy generation.
Develop Measurement & Verification Protocols to Monitor Impact on CAGB:  To establish CCA as centralized, independent performance monitoring agent, implement data-access gateways and Measurement & Verification (M&V) protocols to aggregate and analyze asset performance data in real time, at portfolio scale.  Utilize DER asset performance data in feedback loop to refine future DER programs to maximize future outcomes and course-correct existing asset performance as required.
Organize Solution/Best Practices into "Program Manual" – Promote to Others:  Develop straightforward, user-focused "Program Manual" which organizes the tools, program designs, findings and document templates in a package that can be transferred and repurposed by other CCAs and constituent local governments to accelerate their own climate action and building efficiency goals. Promote the Program Manual and schedule opportunities for knowledge sharing to maximize adoption of our solution and approach.
[/av_textblock]