by Phil Mckenna, Inside Climate News
---
Highlights
Popular ride-hailing services are emitting 69% more carbon dioxide compared to other modes of transportation according to a new study by the Union of Concerned Scientists.
Most emissions are the result of deadheading, the act of driving around in between ride pickups, which account for 42% of miles traveled for ride-hailing drivers
Efforts to encourage pooling, sharing rides with strangers traveling in the same direction, are bringing emissions down closer to private vehicle emissions. Electrifying the rides decreases emissions further, especially when these rides are shared
Electrification efforts for ride-hailing are gaining momentum as Lyft, Uber, and various states are incentivizing drivers to buy electric cars:

In Colorado, Lyft has subsidized leases on electric cars and their charging costs
In London, Lyft added a fee on all rides to help drivers afford to purchase an electric vehicle
In California, the State passed legislation that all ride-hailing companies have to transition their fleets to all-electric by 2023

Emissions would decrease if half of all rides were shared, but many riders do not want to pool with others in the interest of time and privacy
---
Clean mobility initiatives including vehicle electrification, a gas-powered vehicle phase-out, increased investments in electric public transportation, and investments in infrastructure for micro-mobility are all key to building a climate-safe California.
---
Read more: https://insideclimatenews.org/news/24022020/uber-lyft-carbon-intensive-clean-transportation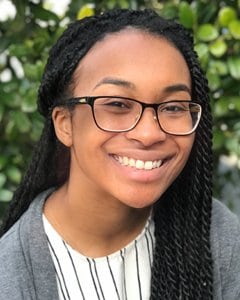 Nina Turner
Energy Programs and Communications Coordinator
Janina is a graduate of the Energy Management and Design program at Sonoma State University with experience in non-profits that specialize in sustainability and volunteerism.
Read full bio