by Sean O'Kane, The Verge 
---
Highlights
President Trump has reversed an Obama-era policy that made new cars more fuel-efficient and environmentally friendly, but faces lawsuits and pushback from various environmental groups and the State of California
Under the new rule, automakers will now have to increase the average fuel economy of their new cars by 1.5 percent every year through their 2026 model year lineup compared to the previous by 5 percent from Obama's presidency
Using data from the Environmental Protection Agency, the Natural Resources Defense Council (NRDC) reports that the previous Obama-era standard has already helped cut carbon dioxide emissions by half a billion metric tons, and saved drivers $86 billion in fuel costs
The new standard is expected to release one billion metric tons more carbon dioxide into the atmosphere, increase gasoline consumption by around 80 billion gallons, and oil consumption by 2 billion barrels
The Trump administration argues that lowering the fuel economy standard will make cars more affordable by reducing the upfront cost of a new vehicle by around $1,000, leading car buyers to buy newer, safer cars

However, average new vehicle prices have risen in the US because automakers now heavily favor selling more expensive SUVs and trucks
Some experts disagree that these new fuel standards will save consumers money. New analysis shows that even if gas prices were cheap for the next three decades, the cost of ownership for the car is still high

The State of California has been against the new fuel standards and has made deals with Volkswagen, Ford, Honda, and BMW to commit to 3.7 percent year-over-year increases in average fuel economy while General Motors, Toyota, and Fiat Chrysler filed support for the Trump administration to revoke California's authority to set its own vehicle emissions standards
---
The Climate Center's Climate-Safe California campaign includes supporting clean mobility, including a phase-out of all gas-powered vehicles.
---
Read more: https://www.theverge.com/2020/3/31/21201036/trump-epa-obama-fuel-economy-rule-rollback-emissions-consumer-cost?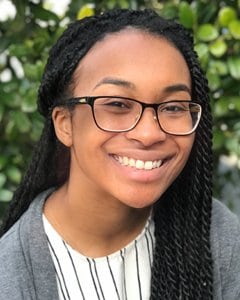 Nina Turner
Energy Programs and Communications Coordinator
Janina is a graduate of the Energy Management and Design program at Sonoma State University with experience in non-profits that specialize in sustainability and volunteerism.
Read full bio