I woke Monday morning feeling poorly. My nose was stuffed, my eyes irritated and runny, my chest in pain. These are the effects of residual unhealthy air quality from the last week. Despite the fact most of the larger fires have been contained in the surrounding area, the heat from the Valley bakes the already existing pollutants making them even more harmful to breathe. I did not let my health issues prevent me from what needed to be done today. This only added to the reason why I needed to testify at the Safer Affordable Fuel Efficient (SAFE) Vehicles public hearing in Fresno, my community, my home.
The streets were lined with men in suits, busses of people from around the state, and activists shouting in the streets of downtown Fresno. You could hear them shout "Hands off California EPA! Clean Cars equal Clean Air!" and chanting phrases like, "What do we want? Clean Cars! When do we want them? Now!" The air was thick with civic engagement as well as haze.
The National Highway Traffic Safety Administration and Environmental Protection Agency jointly hold three public hearings in three states. I can only imagine Fresno was chosen because of its centralized location in California. However, Fresno is a hot bed of political activism. The public hearing had an array of health professionals, organizations, nonprofits, businesses, community leaders, and activists from across the state. High profile folks like Mary Nichols Chair of the California Air Resources Board and Attorney General Xavier Becerra were present and in opposition of the proposal. I was honored to be testifying with them and others on this historic day.
California is poised to battle for clean air to meet climate goals, and I'm pleased to be working for the Center to bring a cleaner, healthier vision for California to fruition as soon as possible. The narrow window of time we have to bring down emissions before a possible tipping point will force us to quickly clean up our act with cleaner cars. In the process, we will get better local air quality and relief for me and fellow members of my community who are dealing with the health impacts of dirty air on a daily basis.
For me and others like me, this can't come soon enough.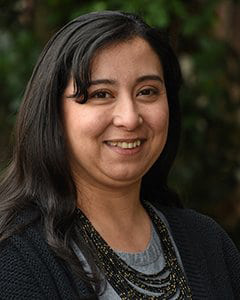 Destiny Rodriguez has worked on air quality, health, and environmental issues in the Central Valley for over a decade. Destiny has worked for the Central California Asthma Collaborative, Central Valley Air Quality Coalition, Coalition for Clean Air, National Parks Conservation Association, and the San Joaquin River Parkway and Conservation Trust. Destiny has a B.S. in Mass Communications Journalism with an emphasis on Public Relations, and Chicano Latin American Studies from California State University, Fresno.
Read full bio