Uber's rapid rise has been staggering and would seem to indicate a coming revolution in the way we access transportation.  According to The Economist, Uber is now worth over $1 billion, and no technology firm in history has raised more money from private investors before going public. Its investors include Saudi Arabia's sovereign-wealth fund, mutual funds, Silicon Valley venture capitalists among others. Uber operates in more than 425 cities in 72 countries and has around 30 million monthly users. While Uber's original function was to connect customers with limos and other high-end rides, since 2012 it has offered a peer-to-peer service called UberX that lets drivers of all sorts of cars offer rides to passengers using its app. This service now accounts for the majority of Uber's revenues, pointing to a major paradigm shift underway. The company also offers an UberPool service that allows several passengers traveling in the same direction to share a ride.  In major cities where parking is expensive and scarce, relying on Uber in lieu of owning a car could be very appealing.  If UberPool can drive down the cost of getting from A to B substantially, it will also drive down greenhouse gas emissions.
Uber's technology has not changed anything about the technology within the cars.  However, if the U.S. government's recent announcement is any indication, the cars Uber users are driving will soon be driving themselves (and in fact already are on the street of Pittsburg).  The U.S. government recently revealed its much-anticipated Federal Automated Vehicles policy, detailing its 15-point Safety Assessment.  The policy is designed to give self-driving vehicle manufacturers proper expectations around what will work for regulators in terms of meeting safety requirements.  The guidelines are meant to encourage safety, but also to offer flexibility as companies and researchers try different approaches.  Notably, the U.S. Department of Transportation's overview document opens by stating, "automated vehicles hold enormous potential benefits for safety, mobility and sustainability."
While self-driving cars could conceivably be used like shuttle services via platforms like Uber, they present a danger to the climate as well.  They do not have to be fueled by clean energy, and because no human being must drive them, we can turn to other activities while traveling.  Car companies have us dreaming about sleeping, reading, working, and relaxing while our cars drives us to and fro.  If we choose to do these things in the car, will we be motivated to carpool and to alleviate bad traffic?  The shift to autonomous cars can't be taken for granted as a move toward sustainability.  A fuel switch to clean sources and a willingness to rideshare are key ingredients as well.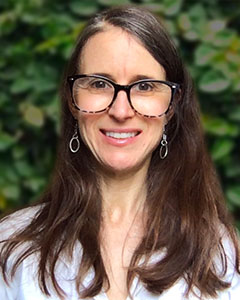 Stacey Meinzen
Communications Manager
Stacey Meinzen has nineteen years of experience as a communications and research professional.
Read full bio