by Isabella O'Malley, Yahoo! Finance
---
Highlights
Ride-hailing company, Lyft, has announced that all of their service vehicles will be electric within ten years
On Lyft's website, the company cites the COVID-19 pandemic as an opportunity to rebuild their business and focus on sustainability:
Rather than hunker down and ride out COVID-19, we chose to stand up and accelerate our efforts to address the climate crisis. With transportation recently overtaking electricity as the single largest source of planet-disrupting greenhouse gas (GHG) pollution in the US and the second-largest source in Canada, we believe now is the time for Lyft to lead a radical shift in strategy
The company is collaborating with the Environmental Defense Fund on this transition
Lyft will negotiate with automakers to secure deals for their drivers who will ultimately have to buy the new cars themselves
---
The Climate Center's Climate-Safe California campaign calls for investments and bold policies to support clean mobility, including a phase-out of all gas-powered vehicles.
---
Read more: https://ca.finance.yahoo.com/news/lyft-announces-100-percent-vehicles-113000544.html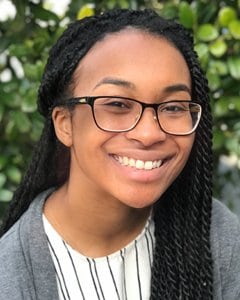 Nina Turner
Energy Programs and Communications Coordinator
Janina is a graduate of the Energy Management and Design program at Sonoma State University with experience in non-profits that specialize in sustainability and volunteerism.
Read full bio