by Doron Amiran, The Climate Center |  November 4, 2015
I recently leased an all-electric Fiat 500e, and it is
definitely the coolest and most fun car I have ever driven. Not only will it
run on Sonoma Clean Power's local and renewable electricity, but it's fast,
fun, and head-turningly cute. As I was driving home I started mulling over the
deal I had just gotten at the Santa Rosa Jim Bone Fiat dealership: $2000 down
and $118 per month.
$118 per month?!  Wait
a second, I thought to myself, that's less than my monthly satellite TV bill,
and less than my family pays for our AT&T phone service.
Sure I enjoy watching my beloved Giants and Breaking Bad on
my slick flat screen. I also don't dispute the amazing utility of our smart
phones, although I may spend a tad too much time checking Facebook updates and other
distractions.
But a car? And not only a car, but a rocket-off-the-line,
100% emissions-free, never-go-to-the-gas-station, charge-at-home-easy-as-pie
CAR? In a blue color that my wife loves, which reminds me of a smog-free sky?
For less than the price of our phone or TV service? It even comes with
something no car of mine has ever had: a new car smell!
Zipping down the road toward my home, with Sonoma County's
beautiful sky sparkling through the sunroof, I couldn't help thinking what an
amazing deal this is. Since I'll be saving about $100 a month on nasty old
gasoline, and only paying about $30 a month on increased electric charges, the
net monthly cost to me is closer to $50.
Plugging in the car at home with a satisfying click and
watching the charge indicator lights on the dashboard start to blink, all I
could thing to myself was: what took me so long?
Doron Amiran is the
Electric Vehicle Program Manager for The Climate Center.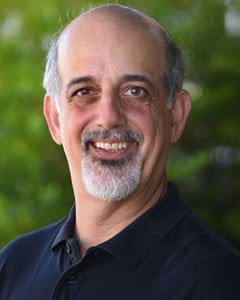 Doron Amiran
Business Network Manager
Doron Amiran manages the business program. He has produced a series of short films for The Climate Center and hosted the Community Energy Resilience webinar series.
Read full bio