Dozens of makes and models of
electric vehicles were available for inspection and even a quick spin around
the block on September 13 at "Drive Electric Day" at Coddingtown Mall in Santa
Rosa. The event is part of the larger national "Drive
Electric Week," now in
its 5th year, with events occurring all across the country.
Organized by Plug-in
America and the Electric
Auto Association, the event
brings enthusiasts, prospective buyers, electric vehicle dealers, and the
just-plain-curious together for a day dedicated to checking out the latest in
the world of EVs.
Over the course of the day,
hundreds of people had a chance to take a close look at what's on the market
today. Manufacturers included BMW, Chevrolet, Fiat, Ford, Kia, Mercedes, Nissan,
Tesla, and Volkswagen, and even our own local education-focused "Switch
Vehicles." 
EV owners were on hand to offer
their own personal experiences and answer questions about driving electric. Additional
information about solar energy and charging stations was available at booths. Sonoma
Clean Power and PG&E were on hand to provide electrical cost
information. 
And of course, the Center for
Climate Protection was there to emphasize the greenhouse gas reduction benefit
of driving electric. Our recent GHG Report and Electric Vehicle White Paper
were available for perusal.
We hope to see many more of you
at the next Drive Electric Day!
–
By Woody Hastings, Renewable Energy Implementation Manager at The Climate Center. He can be reached atwoody@theclimatecenter.org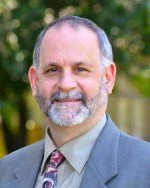 Woody Hastings
Phase Out Polluting Fuels Program Manager
Woody Hastings has served as The Climate Center's Energy Program Manager since 2010. He is an energy and environmental policy analyst, strategic planner, and community organizer with over thirty years of experience in the non-profit, governmental, and private sectors.
Read full bio