SAN FRANCISCO, November 9, 2022 — Prop 30, the only statewide climate measure on the California ballot this year, failed to pass. As of this morning, the margin is 59-41 with nearly half the votes counted. A misleading opposition campaign funded largely by billionaires distracted from the true intent of Prop 30: to make clean vehicles and charging infrastructure more accessible to lower-income Californians.
In response, The Climate Center Energy Program Manager Woody Hastings said:
"I am disappointed that wealthy interests have once again lined up to obstruct climate action, but the climate movement is not giving up. Transportation remains the number one source of climate pollution in California, and we have to make clean vehicles and charging more accessible to people across the state to have any chance of a climate-safe future. We will continue to organize for accelerated, equitable climate solutions that protect our communities — and we will keep fighting to make sure billionaires pay their fair share."
The Climate Center was an early endorser of Prop 30. Learn more about the benefits Prop 30 would have brought to Californians here: ​​https://theclimatecenter.org/transportation/why-the-climate-center-supports-prop-30/
ENDS
Contact: Ryan Schleeter, Communications Director, The Climate Center: ryan@theclimatecenter.org, (415) 342-2386
About The Climate Center:
The Climate Center is a climate and energy policy nonprofit working to rapidly reduce climate pollution at scale, starting in California. We are a think-tank, do-tank working to turn bold ideas into action for a climate-safe future. Our flagship Climate-Safe California campaign is a unique and comprehensive effort to make California the first state in the nation to reach carbon negative. www.theclimatecenter.org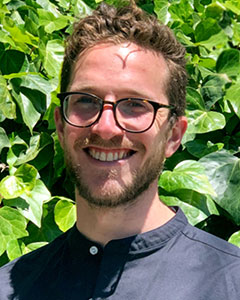 Ryan Schleeter
Communications Director
Ryan Schleeter (he/him/his) joined The Climate Center in 2021, bringing nearly a decade of experience in climate and environmental communications. As Communications Director, he leads The Climate Center's brand, message, content, and digital strategies, helping to grow the movement to secure a Climate-Safe California. 
Read full bio