Take action today: Ask your electeds to commit to a phase-out of dirty, gas-powered vehicles and invest in sustainable mobility as part of COVID-19 stimulus funding.
On March 30th, The Climate Center and our partners sent a letter to the California Air Resources Board asking them to hold firm on clean air regulations during this pandemic. The fossil fuel industry has used the pandemic to try to halt clean air regulations that protect millions of Californians– right when we need them most for both public health and to get on the path to a climate-safe future.
California's pre-pandemic transportation habits were a disaster for the climate and public health. Even without a deadly respiratory illness, our rampant fossil fuel use compromised air quality and the lung health of our most vulnerable, and GHG emissions from transportation remained stubbornly high.
Tackling these emissions from transportation requires both a reduction in vehicles on the road and electrification of virtually all of the vehicles remaining. Sadly, COVID-19 will not do the job for us.
The pandemic's effect on traffic and related emissions is already wearing off, with gasoline use rebounding and some commuters choosing to drive their cars over using public transit.
Ridership on buses and trains in major cities in the U.S., Europe, and China is down by 50-90% from pre-crisis levels. The Coronavirus Aid, Relief, and Economic Security Act (CARES Act) in the U.S. has provided some relief with $25 billion for public transit, but we must do much more for climate-safe mobility.
In addition to transit, converting car lanes to bike and pedestrian pathways can help. Many European cities are adding miles of new bike lanes, with French officials aiming to create more than 400 miles of bike lanes throughout the greater Paris metropolitan area.
And the City of Oakland took steps to accommodate car-free travel by opening 74 miles of streets to pedestrians, scooters, and bikes!
California legislators must seize the moment to incentivize cities to remove cars from the road and to start the process of phasing out fossil fuel vehicles.
We at The Climate Center are committed to working with lawmakers to move us forward for climate-safe mobility.
We hope you will join us. Take action today.
Endorse our Climate-Safe California campaign and support The Climate Center's bold efforts today. 
Note: There are new additional tax benefits for charitable giving in 2020 due to COVID 19. Read more.
Additional Reading: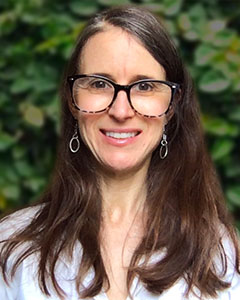 Stacey Meinzen
Communications Manager
Stacey Meinzen has nineteen years of experience as a communications and research professional.
Read full bio