The Climate Center's second Business of Clean Energy Symposium was a success! Held on March 4, 2016 in San Jose, CA, the event convened business, government, and community leaders to accelerate California's shift to a clean energy economy. The Symposium provided a forum to exchange ideas about Community Choice Energy programs and to learn about current energy policy, regulations, markets, and technology. Read more about the day's inspiring discussions.
Community Choice is accelerating at a rapid pace. Ann Hancock, the Center's Executive Director, reported at the Symposium that 60% of Californians (excluding those served by Municipal Utility Districts) could have the option to be served by Community Choice by 2020. Read more.
We invite you to view videos, slides, and photos, below. For sponsor and speaker info, click here.
---
Videos
More videos available, including break-out sessions, on our YouTube channel.
---
Audio
Visit our Soundcloud page for full audio of the morning plenary session with Angelina Galiteva and Carla Peterman, click here. We also have the full audio recording of the morning breakout session on forming a Community Choice energy agency (Dave Pine, Melody Tovar, Barbara Hale, Joe Galliani).
---
Presentations
Plenary Sessions:
The Climate Center Opening Slides
Russ Hancock, "The Potential of Community Choice for Silicon Valley"
Mark Ferron, "Our Future Electricity System"
Morning Sessions:
Nuts and Bolts of Community Choice Energy
– Shawn Marshall, LEAN Energy
– Drake Welch, Noble Americas Energy Solutions
– Steve Shupe, Sonoma Clean Power
– Jamillah Jordan, MIG
Programs: Reducing Emissions While Building the Economy
– Justin Kudo, Marin Clean Energy
– Curtis Tongue, Ohmconnect
– Urvi Parekh, Sunpower
– Martha Amram, WattzOn
The Big Picture of Community Choice Energy Development
– Gary Saleba, EES Consulting
– Sam Golding, Community Choice Partners
Discussion Group: Bold Ideas to Optimize CCE Impact & Sustainability
– Andrew Cameron, Energy Producing Retail Realty
– Jason Simon, Enphase Energy
Afternoon Sessions:
Advanced Programs: Going to the Next Level
– Don Bray, Joint Venture Silicon Valley
– Angie Boakes, Shell Alternative Energies' Electric Mobility
– Robert Pierce, Shell Energy
Water & Energy Nexus – Amplifying Impact
– Ned Orrett, Resource Performance Partners, Inc. 
---
Slideshow from the 2016 Symposium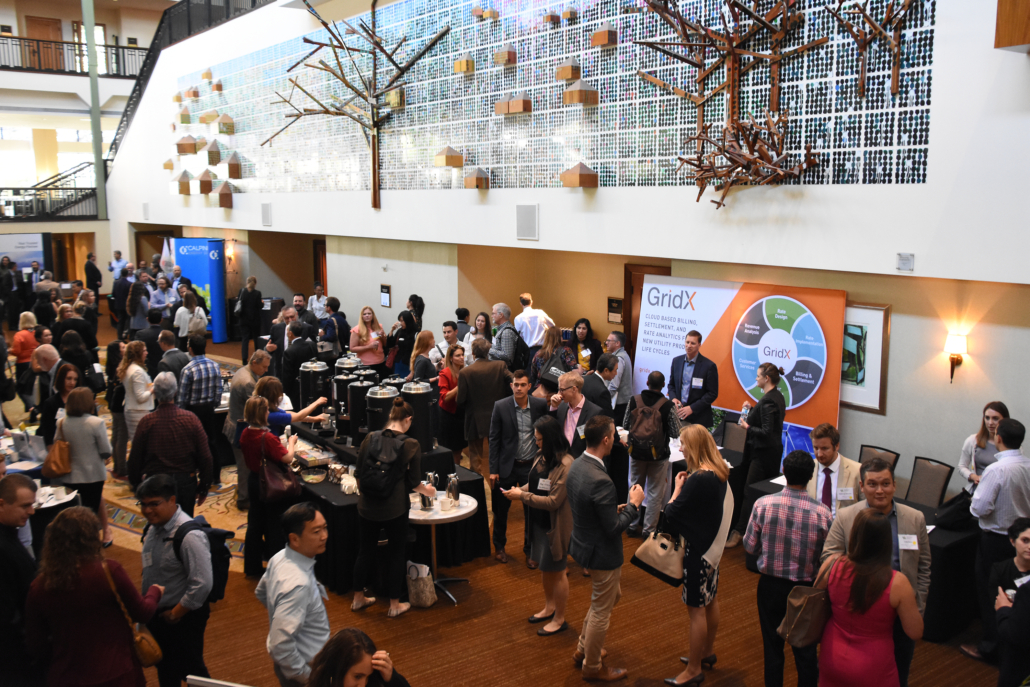 https://theclimatecenter.org/wp-content/uploads/2022/03/Crowd-Lobby-2-Symposium-2018-scaled.jpg
1707
2560
Ryan Schleeter
https://theclimatecenter.org/wp-content/uploads/2021/11/The-Climate-Center-Logo_RGB-1.svg
Ryan Schleeter
2022-03-21 09:36:33
2022-03-21 09:36:33
ADVISORY: Meet with lawmakers, scientists, and advocates at the California Climate Policy Summit 2022
https://theclimatecenter.org/wp-content/uploads/2019/07/Afternoon-CCA-CEO-Plenary-Panel.jpg
800
1200
Barry Vesser
https://theclimatecenter.org/wp-content/uploads/2021/11/The-Climate-Center-Logo_RGB-1.svg
Barry Vesser
2019-07-17 13:45:01
2019-12-30 12:43:24
In an extraordinary day, the Center shared a vision for safe, reliable, resilient, and carbon-free power
https://theclimatecenter.org/wp-content/uploads/2018/06/DSC_3057.jpg
800
1200
Barry Vesser
https://theclimatecenter.org/wp-content/uploads/2021/11/The-Climate-Center-Logo_RGB-1.svg
Barry Vesser
2018-06-08 05:20:26
2019-05-08 13:06:58
The Center's 2018 symposium on June 5th displayed CCA power and purpose