By Marianne Levelle, Inside Climate News
---
Highlights
The Trump administration suspended U.S. environmental laws due to calls for help from the American Petroleum Institute. The suspension of the rules will ultimately lead to more pollution, making more people in frontline communities susceptible to health risks, including COVID-19. 
The Environmental Protection Agency announced a policy that suspended enforcement and civil penalties for regulated entities that can prove the ongoing pandemic caused failure to comply with the law, allowing the oil industry to violate air and water pollution regulations at refineries
Gina McCarthy of the Natural Resources Defense Council (NRDC) calls the policy "an open license to pollute." 
The industry sought out federal help after oil prices crashed due to Saudi  Arabia's increase in oil production which impacted Russian and U.S. oil markets

Some members of Congress and oil executives wanted help in the form of direct financial support or trade halts with Saudi Arabia

The suspension of environmental laws will cause more pollution in communities surrounding refineries, making people more vulnerable to the respiratory effects of COVID-19
---
In the face of the COVID-19 pandemic, we must re-examine the ways in which we move around. The Climate Center is committed to working with state and local lawmakers to put us on track for a Climate-Safe California, which will include climate-safe transportation.
---
Read more: https://insideclimatenews.org/news/27032020/coronavirus-covid-19-EPA-API-environmental-enforcement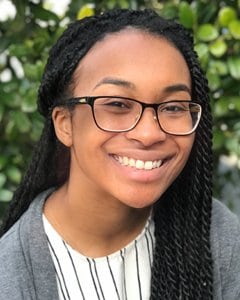 Nina Turner
Energy Programs and Communications Coordinator
Janina is a graduate of the Energy Management and Design program at Sonoma State University with experience in non-profits that specialize in sustainability and volunteerism.
Read full bio