by Derrick Z. Jackson, Union of Concerned Scientists
---
Highlights:
Journalist Derrick Z. Jackson explains how the current administration is ignoring the science behind the COVID-19 outbreak, and jeopardizing many lives in the process.
Wealthy corporations such as Target and Walgreens have offered support during this time as locations for potential drive-in style testing facilities
The White House denied early test kits from the World Health Organization and Centers for Disease Prevention
Many scientists and disease control experts are missing from key coronavirus meetings in the White House due to the elimination of the pandemic team and sidelining of science-based researchers. Had these people been present, the US would have a better approach to this pandemic
Cheerleading the minimal efforts from big corporations will not help us during this crisis. Only science-backed solutions concerning our health and safety will help the American people
---
The COVID-19 pandemic is a stark reminder that we ignore the science at our own peril and early action saves lives. Scientists are increasingly warning that to avoid catastrophic impacts from climate change, the world's governments must implement massive reductions of warming emissions. To avert dire consequences in-state and to inspire greater climate action worldwide, California must accelerate its climate leadership and policy timelines now.
---
Read More: https://blog.ucsusa.org/derrick-jackson/coronavirus-pandemic-science-sidelined-in-trump-rose-garden-fiasco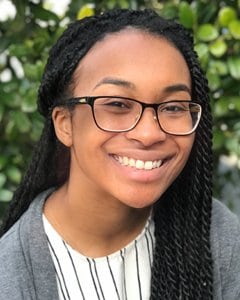 Nina Turner
Energy Programs and Communications Coordinator
Janina is a graduate of the Energy Management and Design program at Sonoma State University with experience in non-profits that specialize in sustainability and volunteerism.
Read full bio