By David Herbling and Samuel Gebre, Bloomberg
---
Highlights:
Swarms of desert locusts are devastating farms throughout East Africa.
The outbreak is due to an increased amount of cyclones and sudden rainfall after a long dry spell, resulting in the perfect breeding conditions for locusts
Further increases in climate change effects will cause more cyclones and therefore more locusts outbreaks over time
The devastation of farms is impacting regions where there is already an overwhelming amount of food insecurity
Locusts can destroy from 80% to 100% of crops in areas they invade
The Climate Center's Rapid Decarbonization Campaign addresses the urgency of the climate crisis by setting a timeline in line with the current science.
---
Read More: https://www.bloomberg.com/features/2020-africa-locusts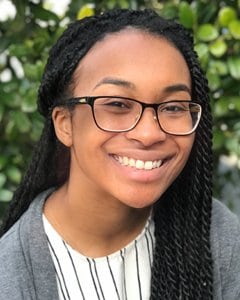 Nina Turner
Energy Programs and Communications Coordinator
Janina is a graduate of the Energy Management and Design program at Sonoma State University with experience in non-profits that specialize in sustainability and volunteerism.
Read full bio