by Julia Rosen, The New York Times
---
Highlights
With wildfire season fast approaching, concerns about fire smoke as it relates to the COVID-19 pandemic are rising
Scientists worry that wildfire smoke will have effects for months as a recent study in Montana showed that smoky summers led to more severe flu seasons the following winter
People who contract COVID while also inhaling smoky air from fires could experience more severe effects of the coronavirus
Preparing for smoke beforehand will help prevent some respiratory effects:

Using new filters in your home or purchase a portable air filter
Using N95 respirator masks for smoke instead of cloth masks
Take advantage of windy days where the smoke temporarily clears to get some fresh air
---
Increased air pollution from fires and fossil fuel emissions makes all of us more vulnerable to the current COVID-19 pandemic. For a safe and healthy future for all, endorse the Climate-Safe California Platform to implement scalable solutions that can reverse the climate crisis.
---
Read More: https://www.nytimes.com/2020/07/08/climate/wildfires-smoke-covid-coronavirus.html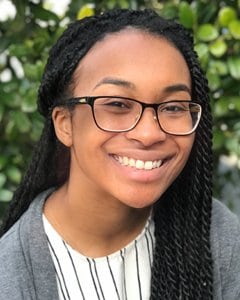 Nina Turner
Energy Programs and Communications Coordinator
Janina is a graduate of the Energy Management and Design program at Sonoma State University with experience in non-profits that specialize in sustainability and volunteerism.
Read full bio