Wilmington, CA — Today, Governor Newsom announced that California's oil regulator, California Geologic Energy Management Division (CalGEM), has released a draft health and safety rule recommending a mandated 3,200-foot distance between new oil and gas extraction sites and the places where people live, work, and play.
According to the Associated Press, the 32,400 wells within 3,200 feet of community sites account for about one-third of the state's oil extraction. The draft rule announced today would not ban wells already operating in that zone but would add new pollution controls.
In response, Woody Hastings, Energy Program Manager at The Climate Center, said:
"Oil and gas companies have polluted California's frontline communities for far too long. This rule is a victory for community health advocates and a critical recognition that people's well-being must come before polluter profits. We thank Governor Newsom for taking this long-awaited first step to address environmental injustice. Now, we urge him to continue by rapidly phasing out fossil fuels from all sectors of our economy, halting all permits for new oil and gas projects, and investing in a just transition for impacted workers and their families."
Governor Newsom directed CalGEM to undertake a rulemaking process to strengthen public health and environmental protections more than two years ago. Since then, more than 40,000 Californians have submitted public comments urging the governor to put people before polluters and end neighborhood drilling. Pollution from oil and gas drilling disproportionately impacts the state's Black, Latinx, Asian, Pacific Islander, and Indigenous communities.
ENDS
Contact: Ryan Schleeter, Communications Director, The Climate Center: ryan@theclimatecenter.org, (415) 342-2386
About The Climate Center: 
The Climate Center is a climate and energy policy nonprofit working to rapidly reduce climate pollution at scale, starting in California. Our flagship Climate-Safe California campaign is a unique and comprehensive effort to make California the first state in the nation to reach carbon negative.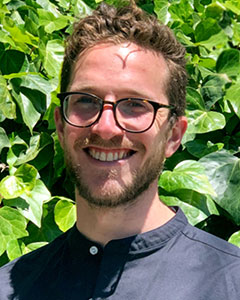 Ryan Schleeter
Communications Director
Ryan Schleeter (he/him/his) joined The Climate Center in 2021, bringing nearly a decade of experience in climate and environmental communications. As Communications Director, he leads The Climate Center's brand, message, content, and digital strategies, helping to grow the movement to secure a Climate-Safe California. 
Read full bio