by Matthew Brown, USA Today
---
Highlights
The shelter in place measures spurred by the COVID-19 pandemic resulted in a drop of emissions, but this drop was not significant enough to significantly slow climate change
Although The International Energy Agency projects global carbon emissions will fall by 8%, this year is set to be the hottest year ever on record
Alex Hall, a professor of atmospheric and oceanic sciences at UCLA, explains that the environmental effects of the pandemic will not have lasting effects:
"Because changes in the climate are the result of decades of accumulating greenhouse gases in the atmosphere, one year of slightly falling emissions will not counter long-term effects."
Carbon sequestration is important because the atmospheric concentration of CO2 has been building up for years and will take longer to return to normal levels
Emissions reductions due to the pandemic are not sustainable because they are the result of an economic disaster and will ultimately rise again once the economy stabilizes
---
Increased air pollution from fires and fossil fuel emissions makes all of us more vulnerable to the current COVID-19 pandemic. For a safe and healthy future for all, endorse the Climate-Safe California Platform to implement scalable solutions that can reverse the climate crisis.
---
Read more: https://www.usatoday.com/story/news/factcheck/2020/05/11/fact-check-coronavirus-pandemic-isnt-slowing-climate-change/3090790001/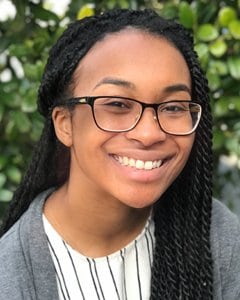 Nina Turner
Energy Programs and Communications Coordinator
Janina is a graduate of the Energy Management and Design program at Sonoma State University with experience in non-profits that specialize in sustainability and volunteerism.
Read full bio