by Neela Banerjee, Inside Climate News
---
Highlights
Air pollution, mainly from burning fossil fuels, reduces life expectancy worldwide by an average of 2.9 years and has led to 8.8 million premature deaths according to a new study in Cardiovascular Research.
In North America, lives were shortened by 1.4 years on average due to air pollution. Comparatively, lives are shortened by 3.9 years in East Asia, and 0.8 years in Australia
The largest contributor to air pollution is fossil fuel use by power plants, industry, transportation, and the residential sector
The absence of fossil fuel emissions would increase the average life expectancy around the world by 1.1 years. If all man-made air pollution sources were eliminated, life expectancy would rise by 1.7 years
About two-thirds of premature deaths are attributable to human-made air pollution and the proportion attributable to fossil fuel use goes up to 80 percent in industrialized countries
---
The Climate Center supports divestment campaigns to stop financing fossil fuels and to speed up and scale up greenhouse gas reductions globally and nationally. As we phase out fossil fuels in favor of clean energy, we will phase out the predominant source of air pollution.
---
Read more: https://insideclimatenews.org/news/03032020/air-pollution-shortens-life-expectency-fossil-fuel?amp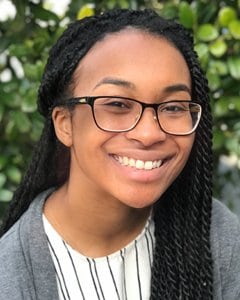 Nina Turner
Energy Programs and Communications Coordinator
Janina is a graduate of the Energy Management and Design program at Sonoma State University with experience in non-profits that specialize in sustainability and volunteerism.
Read full bio