by Brian Bienkowski, Environmental Health News
---
Highlights
The World Health Organization (WHO) predicted that climate change could result in 250,000 deaths per year, and a new report in the New England Journal of Medicine suggests that number could be even higher.
Deaths from climate change would be a result of global increases in malaria, diarrhea, malnutrition, heat stress, extreme poverty, and food shortages starting as soon as 2030
Public health threats would be heightened due to the depletion of freshwater resources,  biodiversity loss, ocean acidification, overfishing, pollution, deforestation, and the spread of invasive species
Due to climate change-related food shortages alone, the world could see a net increase of 529,000 adult deaths by 2050
Climate change could force 100 million people into extreme poverty by 2030 and poverty makes people more vulnerable to health problems
The health care sector accounts for nearly one-tenth of US greenhouse gas emissions and would rank the seventh-highest emitter if it was its own country. Hospitals and other health care facilities should do more to lower their carbon emissions and some already have. 
The report's co-author, Dr. Caren Solomon said that doctors have a special responsibility to safeguard health and alleviate suffering and they should work quickly to cut greenhouse gas emissions. She also suggested that physicians can put pressure on politicians to create better climate change-oriented public policy and also pressure groups to use financial divestment as a tool.
---
The climate crisis is here now, worse than anticipated, and accelerating, threatening all life. California must step up its climate leadership to avoid increasingly dire consequences and inspire climate action worldwide. Endorse the Climate-Safe California Platform to enact policies that rapidly address the climate crisis.
---
Read More: https://www.cnn.com/2019/01/16/health/climate-change-health-emergency-study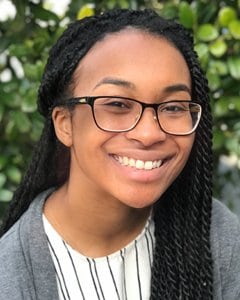 Nina Turner
Energy Programs and Communications Coordinator
Janina is a graduate of the Energy Management and Design program at Sonoma State University with experience in non-profits that specialize in sustainability and volunteerism.
Read full bio