Sustainable Transportation
Mobility solutions for people and the planet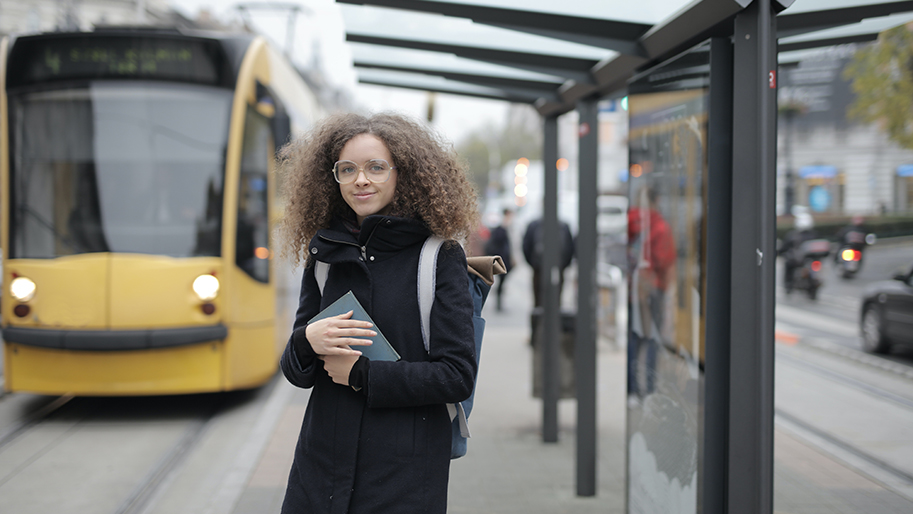 Our vision for the future of California is one that prioritizes healthy, safe mobility for all. Imagine our cities if they were built for people, not cars.
We could all enjoy shady, wide sidewalks and clean air. Clean, reliable, and convenient public transportation could replace most trips by car. Networks of safe, accessible bike lanes and bike-share programs would make biking to work easy and fun. For those who choose to or must drive, electric vehicle charging stations dispersed throughout our communities would make it convenient, and incentives would help more people afford electric vehicles.
Right now, this future may seem out of reach. Air pollution, traffic, gas-powered cars, and spotty public transportation services are the status quo many Californians are familiar with. Because of our reliance on gas-powered vehicles, transportation currently accounts for 40 percent of California's greenhouse gas emissions.
With the right policies in place, however, we should be able to move freely and easily throughout our communities.
Every town, city, and neighborhood has different needs and requires different solutions. Community involvement from every Californian is at the heart of reforming mobility and transportation for all. When we get it right, the same policy improvements that will reduce climate pollution from transportation will also also improve quality of life and make our neighborhoods clean, safe, liveable, and even beautiful.
The first step is to phase out fossil fuel-powered vehicles, including cars, trucks, and buses. California is committed to halting new gas-powered vehicle registrations by 2035 — this needs to be accelerated to 2030. In fact, to secure a climate-safe future for all, half of the vehicles in the state should be zero-emission by 2025, on the way to 90 percent by 2030. By removing barriers to climate-smart, clean transportation and offering better incentives for people to choose sustainable mobility options, we can make this ambitious vision a reality.
Related Resources